「TALES OF CRESTORIA」Comic Version is coming
We have decided to comicalize the stories of the six original characters.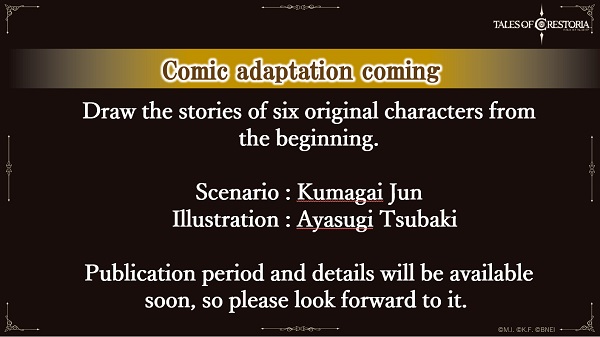 The scenario will be written by the game's writer, Jun Kumagai.
Illustrations will be done by Tsubaki Ayasugi.
Publication period and details will be available soon, so please look forward to it.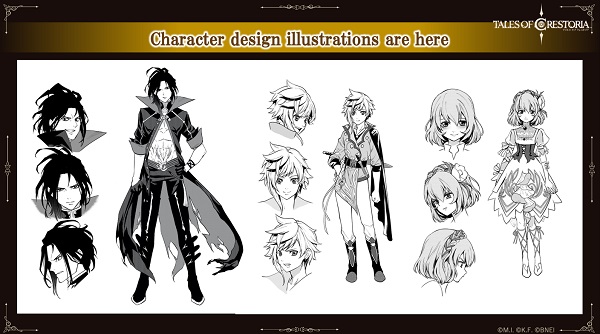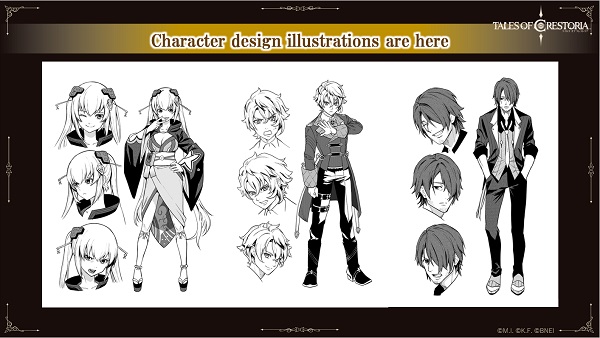 We've also received a special message from the illustrator, Tsubaki Ayasugi.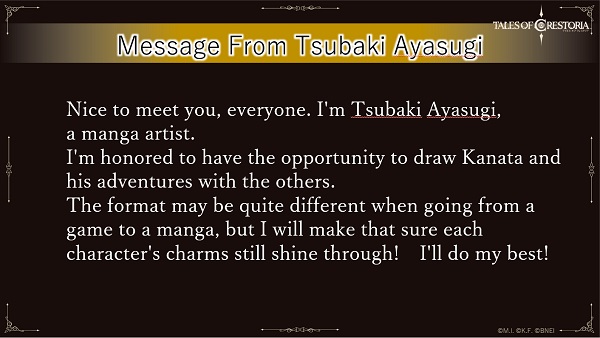 Tales Channel Plus Membership
Tales Channel Plus
is the official Tales of series portal site.
Enjoy daily quizzes and mini-games, and earn Channel Points (CP) which you can
trade for original items not available anywhere else!
OFFICIAL SNS
Keep up with exclusive offers and campaigns, plus all the latest Tales of series news, straight from the official sources!
Tales of series
Instagram

Tales of
YouTube Channel