「TALES OF CRESTORIA」Comic Version is coming
We have decided to comicalize the stories of the six original characters.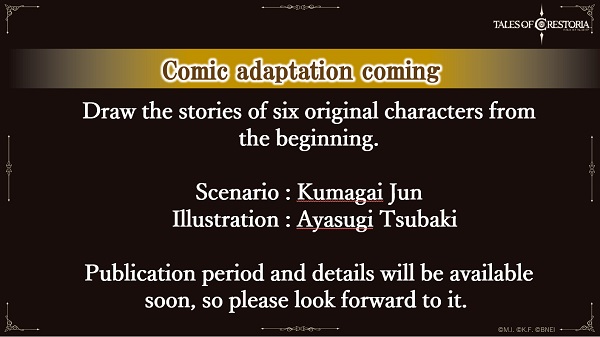 The scenario will be written by the game's writer, Jun Kumagai.
Illustrations will be done by Tsubaki Ayasugi.
Publication period and details will be available soon, so please look forward to it.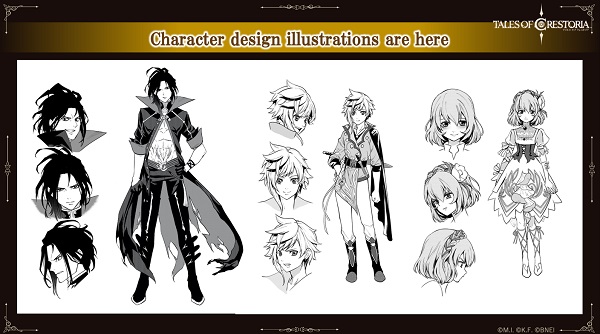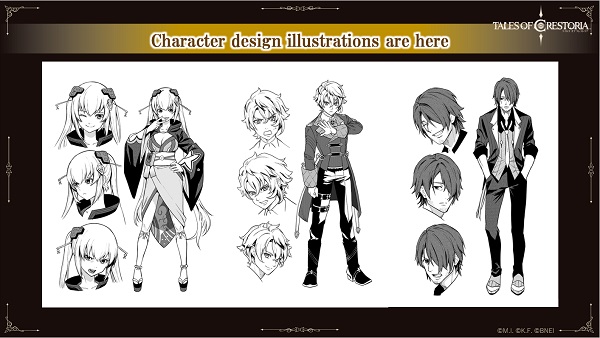 We've also received a special message from the illustrator, Tsubaki Ayasugi.