Trading Sorrow for a Sword, A Boy Travels Through Time...
The World Tree Yggdrasil is the great provider-the source of the mana that powers the world's magic. Seeking to control that power, the Demon King Dhaos launches an invasion that ends with him being sealed away.

A century later, the World Tree has withered, the world has lost its mana, and a fallen knight named Mars has seized the opportunity to free Dhaos. Cress, the son of the heroes who had previously sealed Dhaos away, joins Mint, a healer, in using a time manipulation arte to travel back in time 102 years.

There they join the summoning artes researcher Claus and the half-elf Arche in preventing the withering of the World Tree, before turning to the present to battle Dhaos.

It is a grand tale of adventure that spans the world's past, present, and future.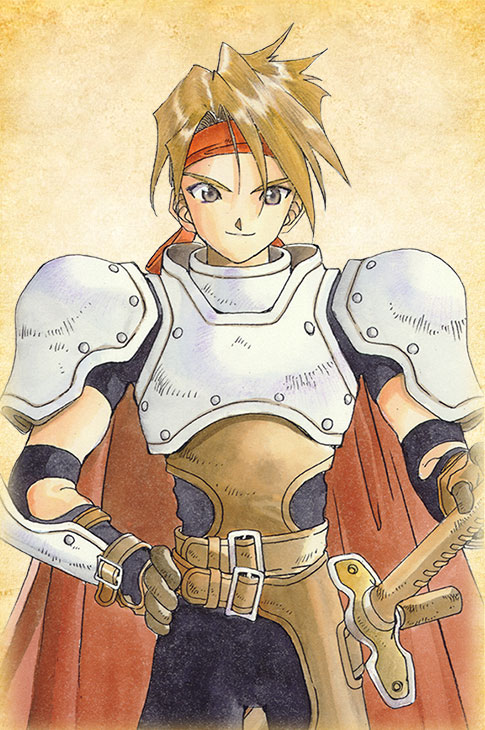 Cress Albane
A swordsman who lives in the village of Toltus. Cress spends his days striving to master the Albane style of sword fighting that is his father's legacy. He has a kind demeanor, but also possesses the courage and determination to stand up to his foes.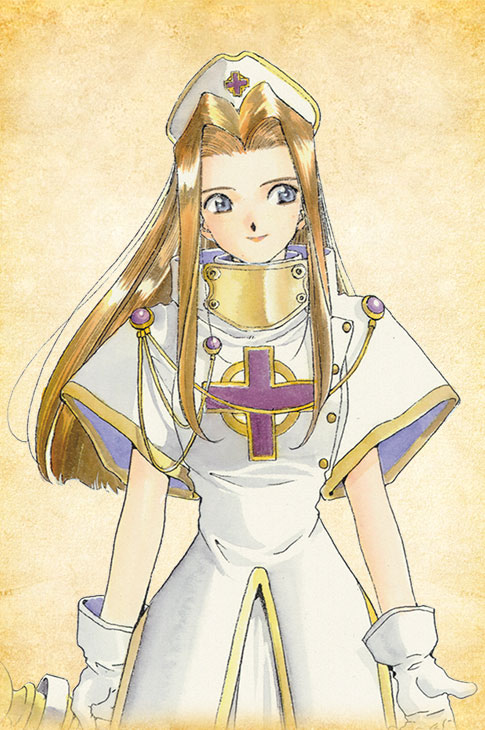 Mint Adenade
A reserved but kind-hearted girl who feels faint stirrings of love for Cress. Like her mother, Meryl, Mint has devoted herself to the healing artes. She saves her companions' lives countless times on their journeys together.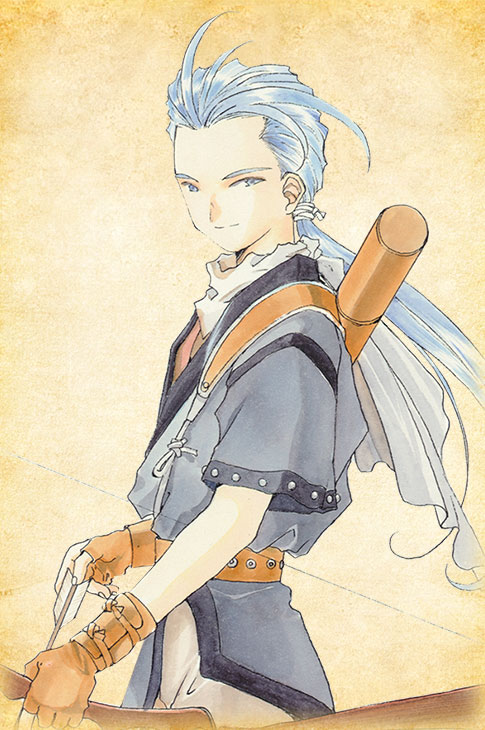 Chester Burklight
A close friend to Cress, Chester is an expert archer who makes his living as a hunter. He has a sharp tongue but a good heart. Chester lost his parents at a young age, and then lost his sister Ami-his last blood relative-when his village was attacked. As the only survivor, he has vowed revenge on the village's behalf.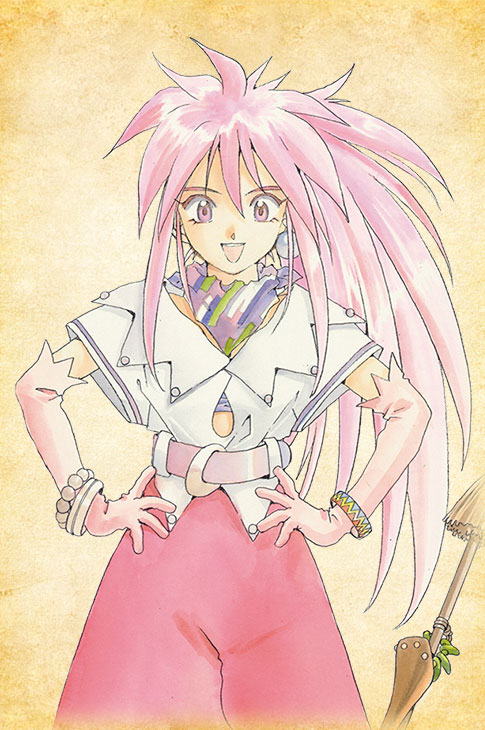 Arche Klein
Arche is a half-human, half-elf hybrid from Lone Valley. Her naivete often leads her to express herself in blunt terms, but she also possesses a more thoughtful side. Despite arguing incessantly with Chester, she appears to harbor feelings for him.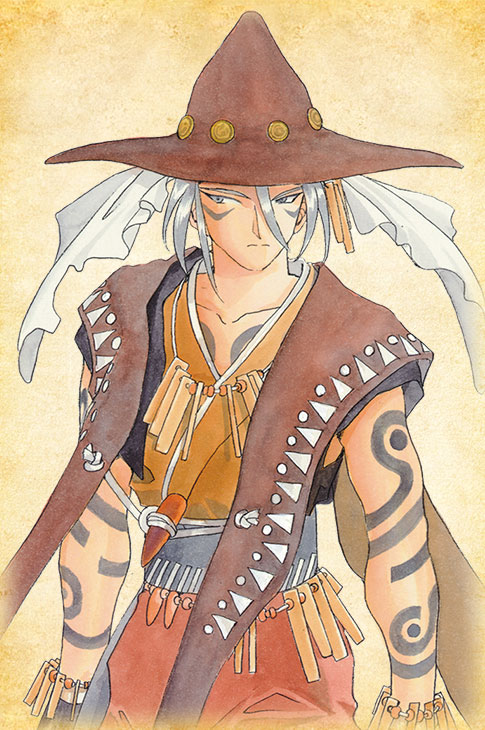 Claus F. Lester
Claus graduated from the Royal Science Academy of Euclid at the top of his class. While brilliant, he can be stubborn and arrogant. His thesis about summoning was rejected by the academy, but he continued his studies on his own. The body paint he wears is related to his summoning artes.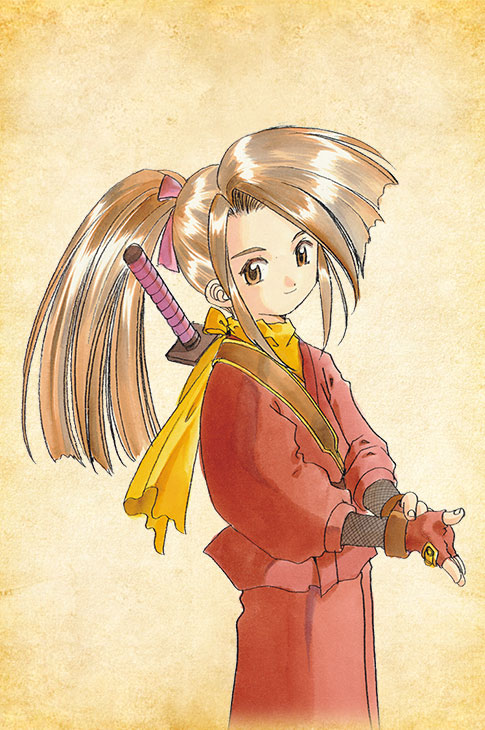 Suzu Fujibayashi
Suzu hails from a long line of ninjas. As the granddaughter of village chief Ranzo Fujibayashi, she is considered next in line to lead. She has a calm and serious demeanor, because ninjas are taught to suppress their emotions.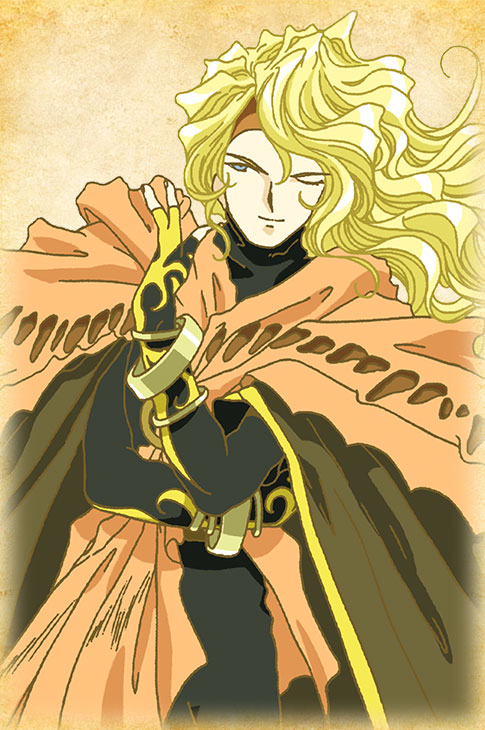 Dhaos
The Demon King Dhaos started a war to acquire the power of mana, and ravaged the world with his army of monsters.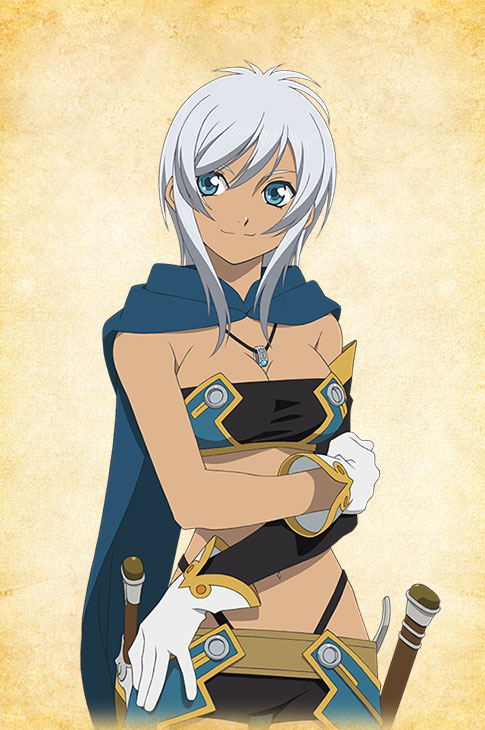 Rondoline E. Effenberg
A mysterious girl using the power of time travel to search for Dhaos. She projects confidence with her upbeat optimism, but lacking a family, she harbors deep grief and loneliness.
(Introduced in Tales of Phantasia: Narikiri Dungeon X.)

Title

Tales of Phantasia

Release Date

Dec. 15, 1995

Platform

SUPER Famicom

Languages

Japanese

Audio

Japanese
Title

Tales of Phantasia

Release Date

Dec. 23, 1998

Platform

PlayStation®

Languages

Japanese

Audio

Japanese
Title

Tales of Phantasia

Release Date

Aug. 01, 2003

Platform

GAMEBOY ADVANCE®

Languages

Japanese, English, French, Italian, German, Spanish

Audio

Japanese, English
Title

Tales of Phantasia Full voice edition

Release Date

Sep. 07, 2006

Platform

PSP™

Languages

Japanese

Audio

Japanese
Title

Tales of Phantasia

Release Date

End of Service

Platform

iOS

Languages

Japanese

Audio

Japanese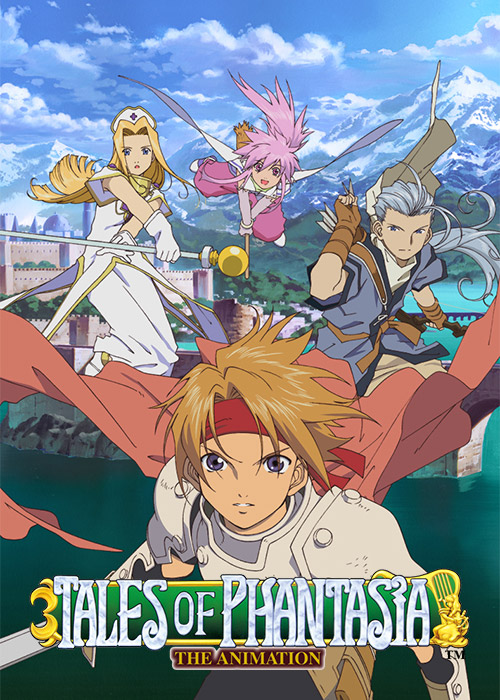 Tales of Phantasia: The Animation
An animated series based on Tales of Phantasia.

A storm. The destroyed village of Toltus.
A boy places a flower in front of a small gravestone.
He stands up, and breaks into a run…
In order to find the man who destroyed his village. In order to stop that man's ambitions. And in order to save his captive friend...
©藤島康介 ©BNEI ©T.O.P.製作委員会