Four centuries have passed since the "Warriors of Time" were lauded as heroes for defeating the Demon King Dhaos.

Frayne, a descendent of the Warrior of Time Claus, began researching his ancestor's summoning artes. After meeting an android named Macaron, the two set off on a trip to find the pact rings required for summoning.

After being ordered to eliminate a threat to the Kingdom, Frayne used the gathered rings and Macaron's time-travel powers to call on the Warriors of Time for help. Together, they battled a new Demon King.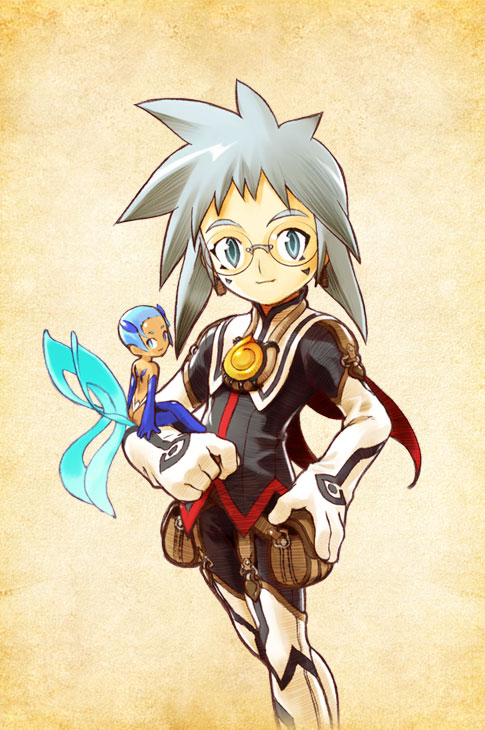 Frayne K. Lester
A magic artes academy student, Frayne chose to write his graduate thesis on the summoning artes pioneered by his ancestor, Claus. His research inspired him to travel the world collecting "pact rings" and selling the other relics he finds to fund his journey. He possesses a deep reverence for Claus.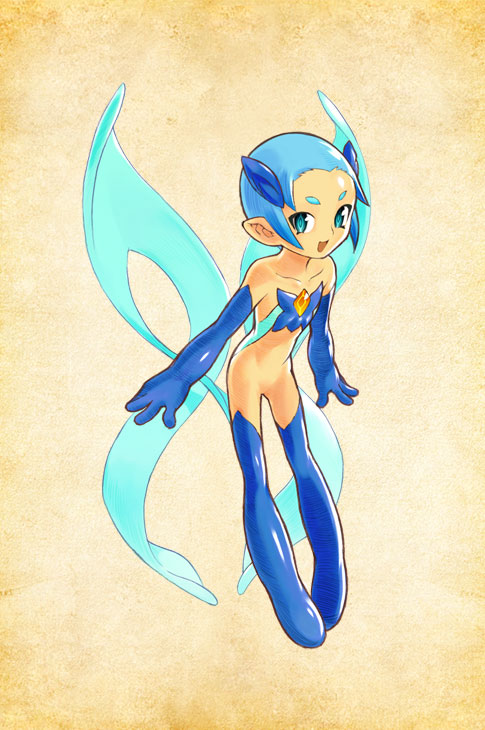 Macaron
Macaron is a doll-like artificial life form created by an ancient culture. At roughly 20 centimeters tall, she uses the beautiful wings on her back to fly. She understands human speech, and knows a great deal about ancient cultures. She joins Frayne's party after he finds her in some ruins he'd been investigating.

Title

Tales of the World: Summoner's Lineage

Release Date

Mar. 07, 2003

Platform

GAMEBOY ADVANCE®

Languages

Japanese

Audio

Japanese