The World Will Be Saved... If She is Lost.
The evil Desiansa group thought to have been sealed away by the hero Mithos 4,000 years ago, have stolen the mana from the world of Sylvarant, leaving it at the brink of disaster. After receiving an Oracle from the divine Cruxis organization, the world's Chosen, Colette, and her childhood friend Lloyd depart on a Journey of Regeneration to save Sylvarant. They're joined by their teacher Raine, childhood friend Genis, and mercenary guardian Kratos. Along the way, they learn that Sylvarant is linked to the world of Tethe'alla, which competes for the same mana supply. Lloyd's group decides to risk their homeland in a bid to save both worlds.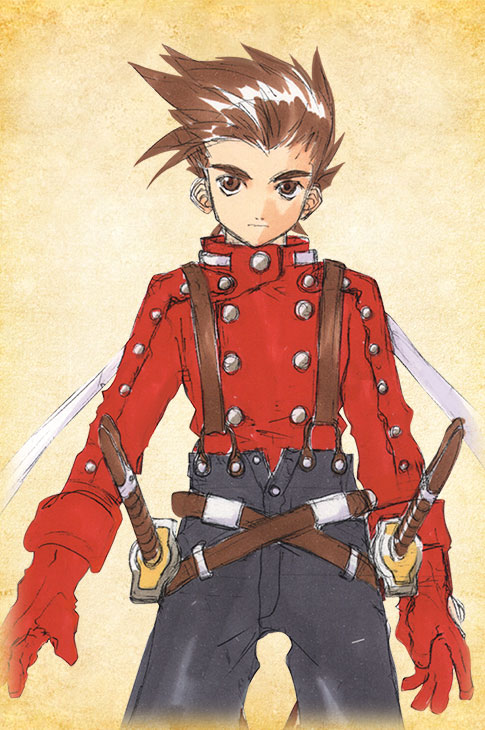 Lloyd Irving
Lloyd lost his mother at a young age, and was raised by a Dwarf named Dirk. He tries to play the cool, handsome type, but can come off as hot-blooded and awkward instead. In order to protect his childhood friend Colette, he joins her Journey of Regeneration, ultimately putting himself front and center in a battle to save his world.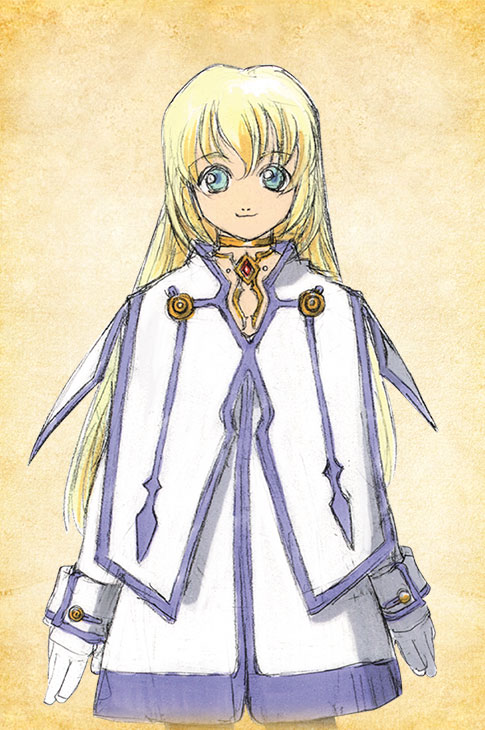 Colette Brunel
As the Chosen of Sylvarant, Colette is the key to her world's resurrection. While easygoing by nature, she is so strong of heart that she can face even her life-or-death journey with a smile on her face. She's developing feelings for Lloyd, who always acts normally around her, despite her role as the Chosen.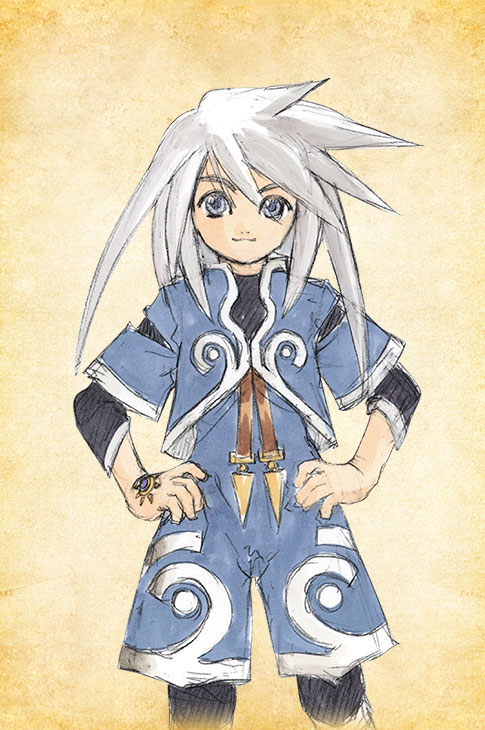 Genis Sage
At only 12 years of age, half-elf Genis is already Iselia's brightest prodigy. He hates humans for the trauma they've caused him in his past, but regards Lloyd, who he's grown up with, as a dear friend. He joins his friends on the Journey of Regeneration.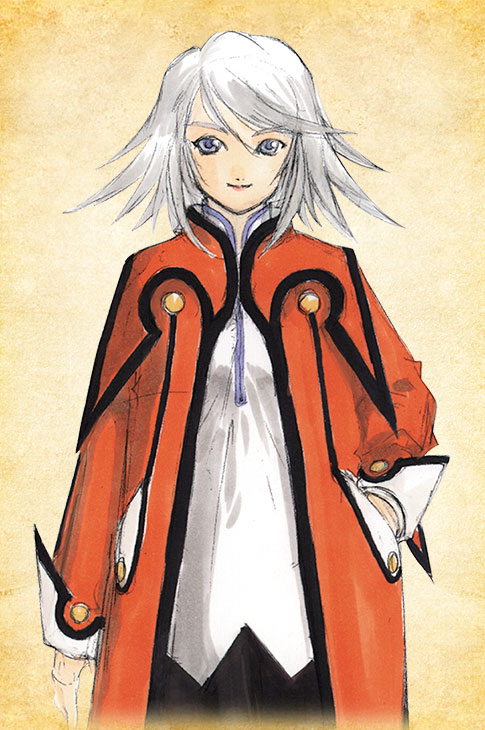 Raine Sage
Genis's older sister Raine works as a schoolteacher in Iselia. Valued for her depth of knowledge, she accompanies Colette on the Journey of Resurrection. While generally cool and prudent, her personality flips when ruins or antiques are involved, causing her to launch into impassioned lectures about history.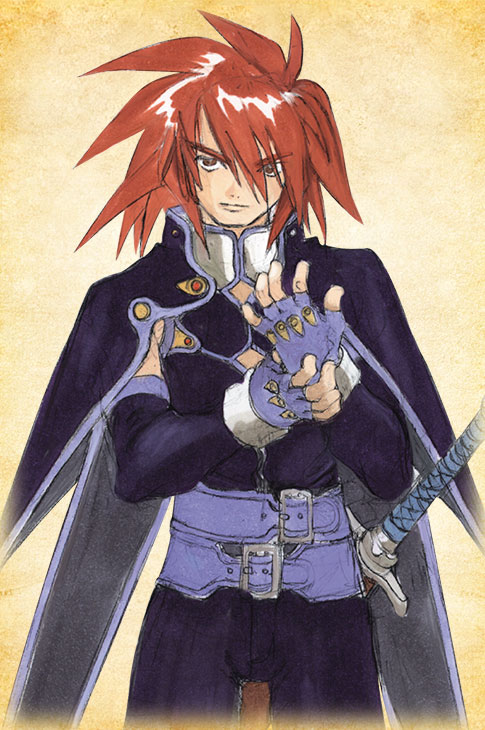 Kratos Aurion
The mercenary Kratos joins the Journey of Regeneration in order to protect Colette. With his unflappable demeanor and exceptional sword skills, he saves Lloyd's party time and time again.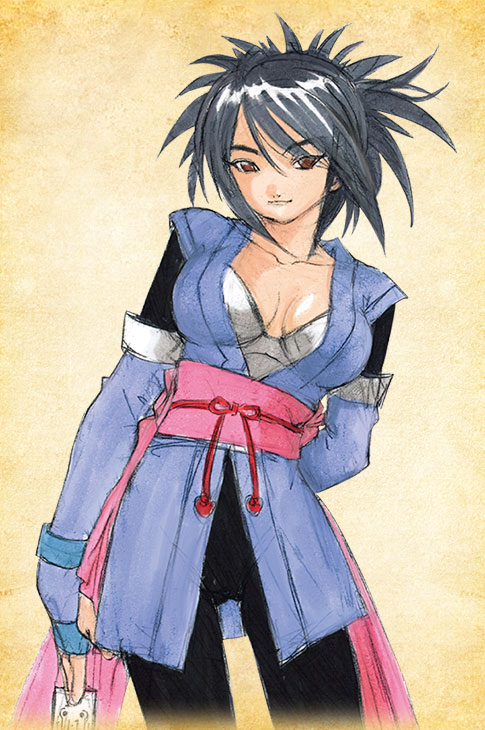 Sheena Fujibayashi
Sheena is a ninja from the hidden village of Mizuho in Tethe'alla. Due to fears that the Chosen's quest could send Tethe'alla into decline, she has been ordered to assassinate Colette. However, her encounters with Lloyd's party lead her to question this, and she ends up joining them instead. She is able to make pacts with spirits and command them.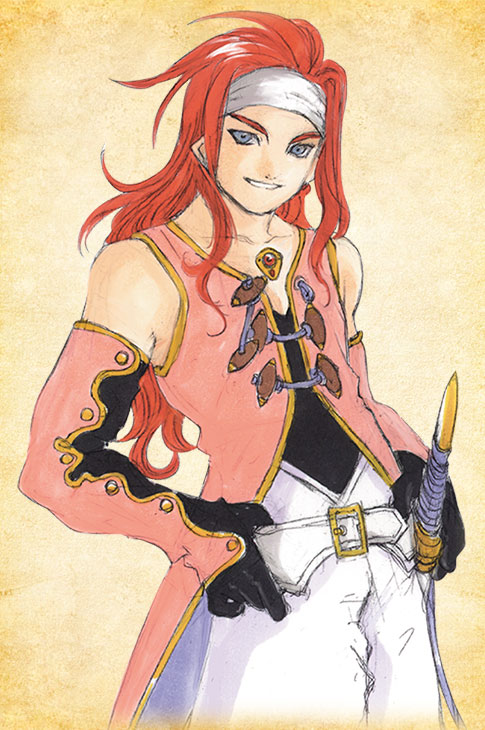 Zelos Wilder
Zelos is the current Chosen of Tethe'alla. His lust for women often leads him to behave in a buffoonish manner, but he's actually quite perceptive. He resents his role as the Chosen because it cost his mother her life, and agrees to help Lloyd's party in order to free himself of its burden.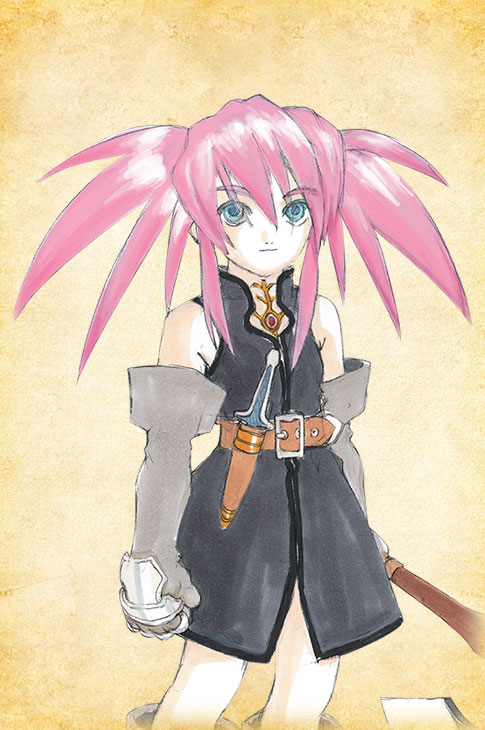 Presea Combatir
In order to take over her ailing father's work, Presea agreed to participate in a Cruxis experiment. She was implanted with an exsphere that suppressed her feelings and stunted her aging process for the next 16 years. Lloyd's party helped her reconnect with her emotions, and she joined them on their quest.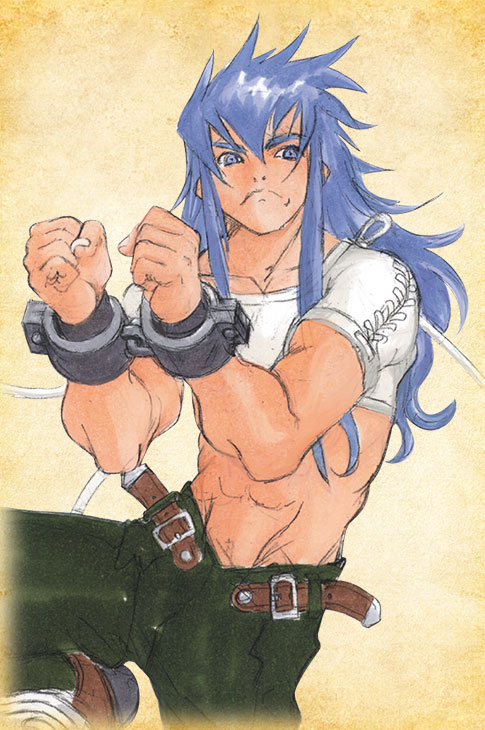 Regal Bryant
Regal is the president of Tethe'alla's powerful Lezerano Company. In the past, an exsphere experiment turned Presea's sister Alicia into a monster; who Regal then killed. Regal wears shackles on his wrists as an act of atonement. He joins Lloyd's party in order to help restore Presea's spirit.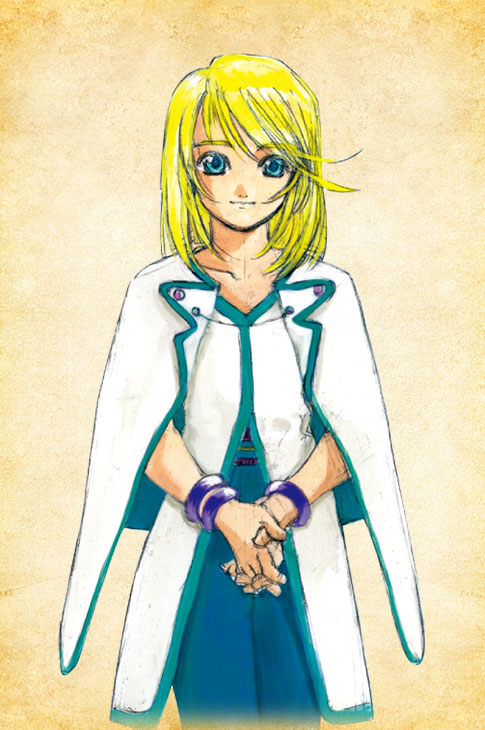 Mithos Yggdrasill
A quiet boy who was the sole survivor when his home village was razed. His breathtaking beauty and air of refinement entrance all those who lay eyes upon him.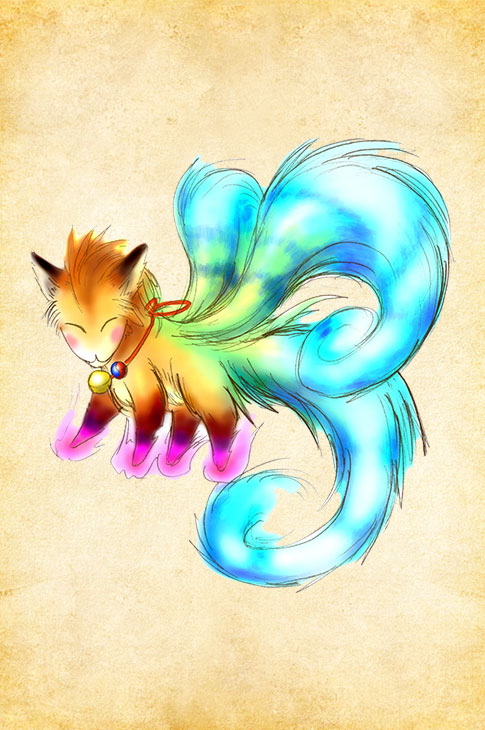 Corrine
A fox-like summon spirit artificially created in Tethe'alla's Elemental Research Facility, Corrine is a dear friend to Sheena, accompanying her on her travels and helping her recover from a past incident.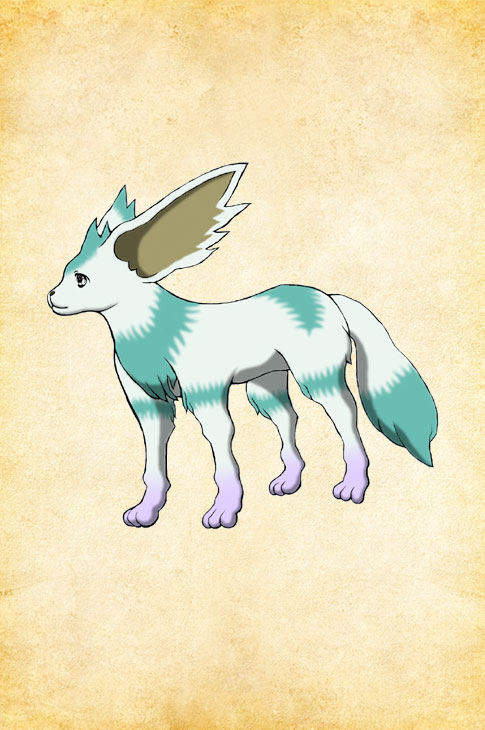 Noishe
A pet cared for by Lloyd. Lloyd insists that he's a dog, despite clear evidence to the contrary.

Title

Tales of Symphonia

Release Date

Aug. 29, 2003

Platform

NINTENDO GAMECUBE

Languages

Japanese, English, French, Italian, German, Spanish

Audio

Japanese, English
Title

Tales of Symphonia

Release Date

Sep. 22, 2004

Platform

PlayStation®2

Languages

Japanese

Audio

Japanese
Title

Tales of Symphonia Unisonant Pack

Release Date

Oct. 10, 2013

Platform

PlayStation®3

Languages

Japanese, English, French, Italian, German, Spanish

Audio

Japanese, English
Title

Tales of Symphonia

Release Date

Feb. 02, 2016

Platform

STEAM®

Languages

Japanese, English, French, Italian, German, Spanish

Audio

Japanese, English
Title

Tales of Symphonia Remastered

Release Date

Feb. 17, 2023

Platform

PlayStation®4/Nintendo Switch™/Xbox One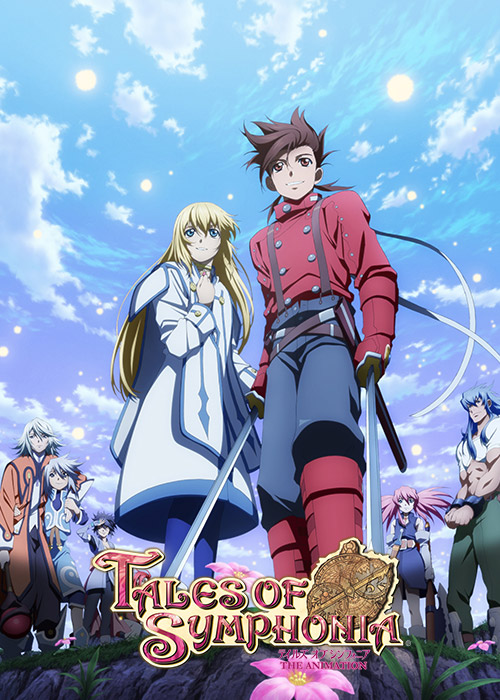 Tales of Symphonia: The Animation
An animated series based on Tales of Symphonia. It charts the journey of Lloyd and his friends over eleven episodes: A four-episode Sylvarant arc, a four-episode Tethe'alla arc, and a three-episode Unified World arc.

4,000 years ago…
At the end of the Ancient War, humanity was freed from suffering. This peace was won through the sealing away of the Desians, who had been the main cause of the war.

The present day…
The Desians have returned. Due to their malicious influence, the mana on which the world relies is being squeezed away. The world has entered a period of decline.

Amidst this despair, the people pin their hopes on one girl...
©藤島康介 ©BNEI ©T.O.S.製作委員会