Let Your Faith Give Birth to Power
The sentient ocean Nerifes covers the world, and is the source of its vitality. The Ferines people had long lived in this ocean, but when aliens visited the world 10,000 years ago, they used their advanced technology to create dry land, at the cost of many Ferines lives.

The aliens, now called Orerines, subjugated the Ferines, but the Ferines retaliated by causing a cataclysm. To this day, deep animosity exists between the races.

One day, an Orerines named Senel and his Ferines stepsister, Shirley, wash ashore on an ancient ship from a lost civilization called the Legacy. Realizing that Shirley is the Merines-the reincarnation of a Ferines leader who can communicate with the Nerifes-a resident of the Legacy abducts Shirley. Senel sets out to rescue Shirley with his new friends Will, Chloe, Norma, and Jay.

Senel Coolidge
Senel is an eren who uses his fists as a weapon. While he may appear disinterested in events around him, he will fight furiously for friends in crisis. He was formerly a spy for the Crusand Empire, sent to get close to Shirley and Stella, but their kindness led him to defect from his homeland and devote himself to a far greater fight.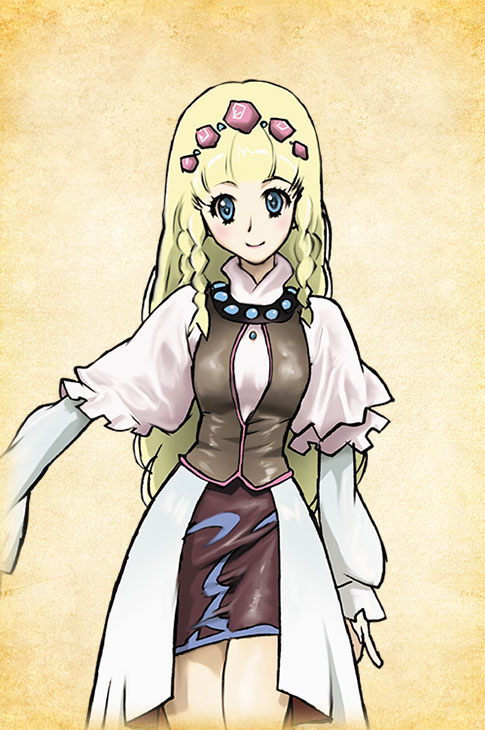 Shirley Fennes
Originally from Clearlake, Shirley grew up together with Senel. She refers to him as her brother even though they're not related by blood. She has a condition in which sea water makes her sick.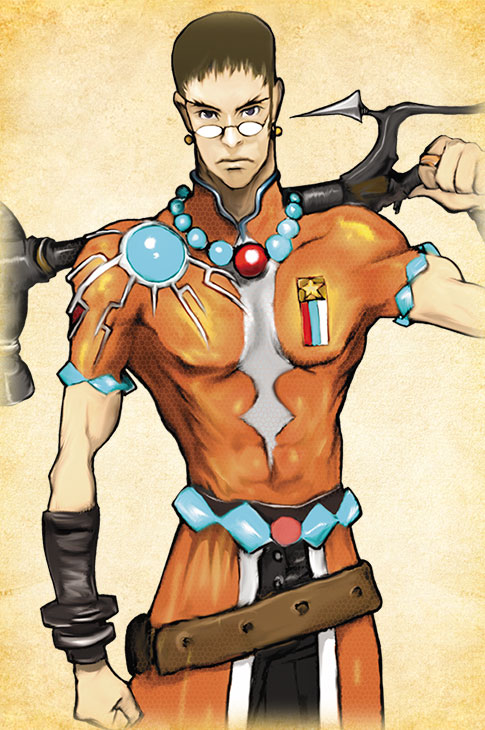 Will Raynard
Will was formerly a scholar of natural history, and still gets excited when he sees a rare monster. He and a noblewoman named Amelia eloped from Ricylia to the Legacy. The couple was blessed with a daughter, Harriet, but Will's family was taken away from him by Amelia's father. He's now the sheriff of the Legacy.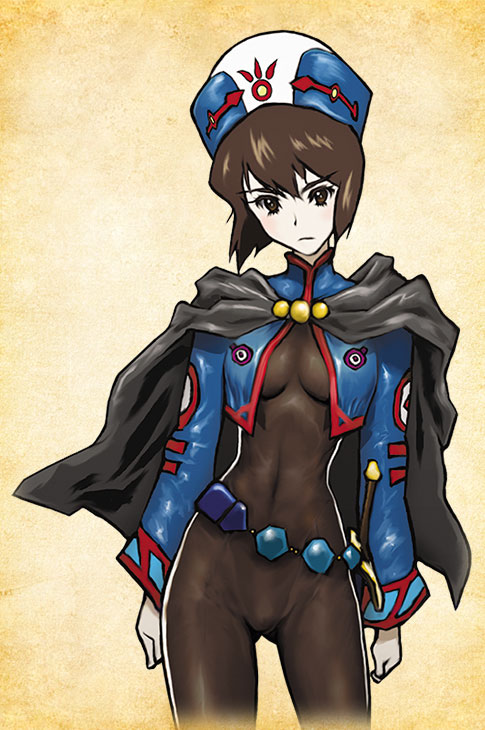 Chloe Valens
Chloe was born into Gadoria's noble Valens family, but her parents were murdered by bandits when she was 12. After losing her family, she became a knight, and her pursuit of her parents' killers leads her to the Legacy. While a deeply righteous person, at times she loses herself in her thirst for revenge.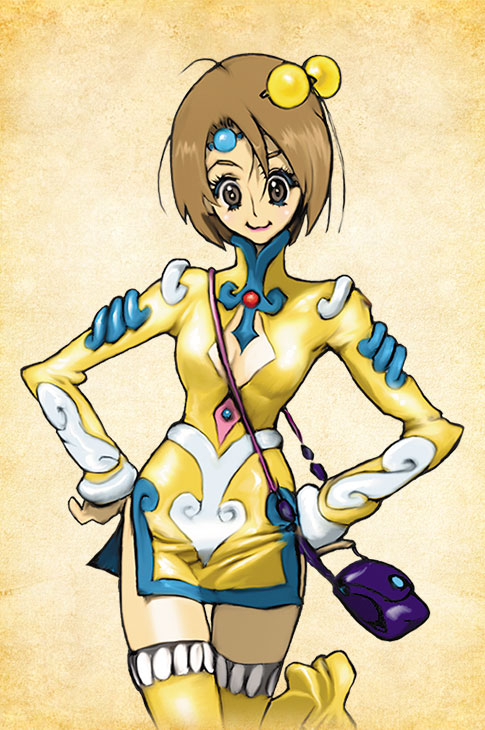 Norma Beatty
A treasure hunter from Corneia, Norma comes off as carefree and upbeat, but works hard at her craft. Following in the footsteps of Sven, the man who raised her after she ran away from home, she's traveled to the Legacy in search of a treasure called the Everlight.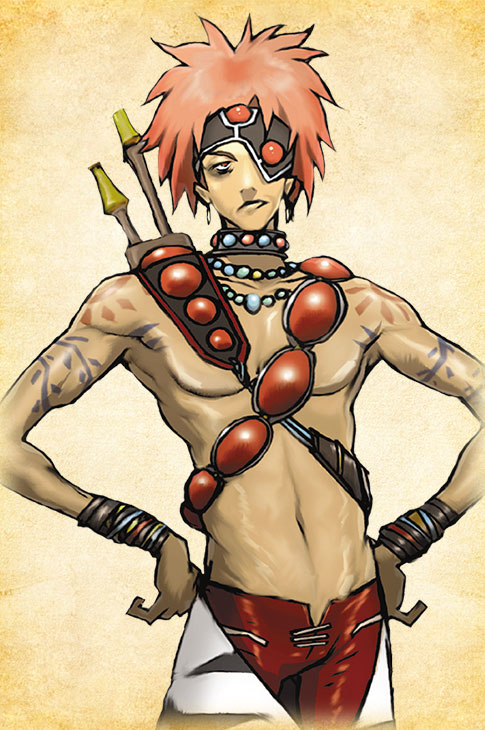 Moses Sandor
Moses leads a band of bandits who have made the Legacy their home base. He's passionate, and takes good care of his men. He has tamed a Grand Galf named Giet, and lost his left eye protecting him from monsters. He holds a deep interest in Sacred Eres-the ultimate eres artes.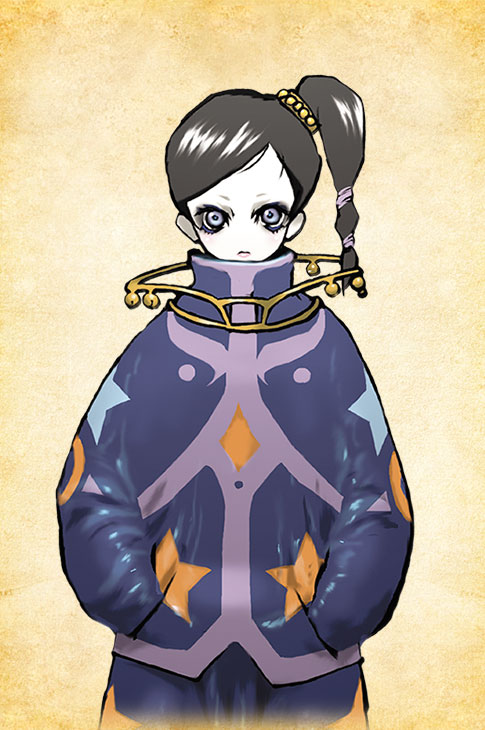 Jay
Nicknamed "Jay the Unseen," Jay has an incredible knack for gathering intelligence. After being abandoned as a child, he was raised by a group of assassins who eventually used him as a decoy, and deserted him. He was then saved by a family of Oresoren, who welcomed him as one of their own, baffling him with their warmth and affection.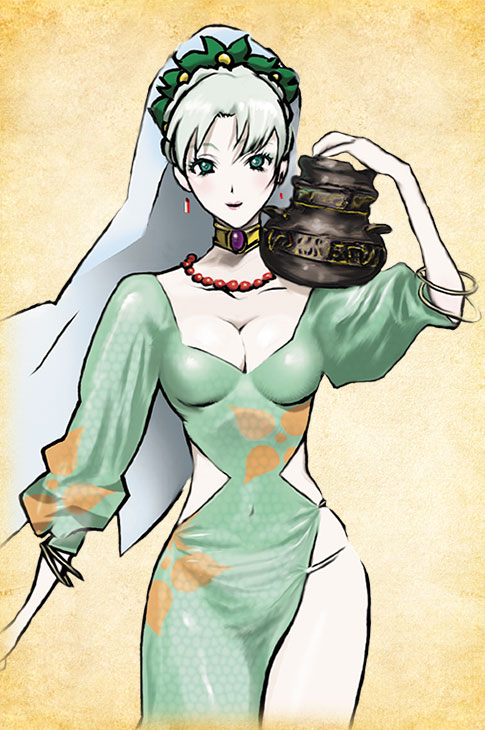 Grune
Found sleeping in some ruins by Senel's party, Grune has no memories of who she is or how she got there. She puts others at ease with her perpetual smile.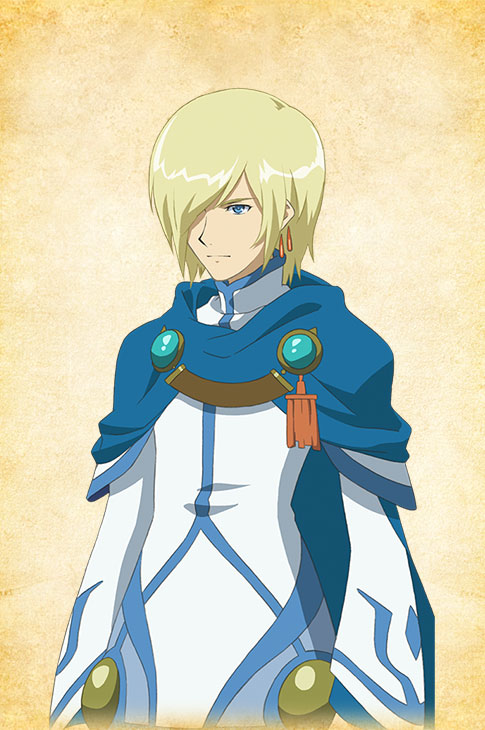 Walter Delqes
A young Ferines who has been training since childhood in order to protect Shirley. He deeply resents Senel for usurping his duty despite being an Orerines.
Stella Telmes
Senel was sent to monitor Stella-a Ferines living in Clearlake-but ended up growing attached to her instead. During an attack three years ago, Stella sacrificed herself so that Senel and Shirley could escape.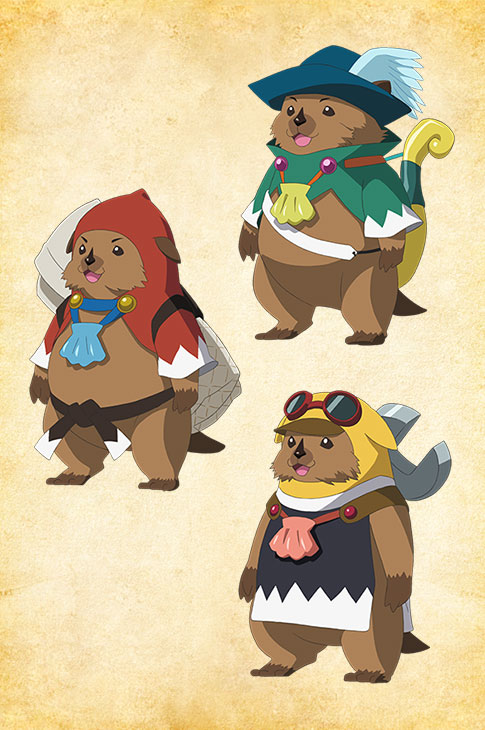 Quppo / Pippo / Poppo
Quppo is a member of a sea otter-like species called the Oresoren. They were originally pets of the Orerines immigrants, but have evolved over the ensuing millennia. Jay considers Oresoren brothers Quppo, Pippo, and Poppo to be his family. The three brothers have each taken very different paths; Quppo is a fighter, Pippo a poet, and Poppo an inventor.

Title

Tales of Legendia

Release Date

Aug. 25, 2005

Platform

PlayStation®2

Languages

Japanese, English, Korean

Audio

Japanese, English