Liberate Your Destiny
Long ago, after a comet impact left the world covered in glaciers, a war was waged between the Aetherians, who had fled to a city in the sky, and the Erthers, who had stayed behind.

The Aetherians used a power source found within the comet, called the ""Eye of Atamoni,"" to lay waste to the surface, but the Erthers developed sentient blades called ""Swordians"" to lead them to victory. At the end of the war, both weapons were sealed away.

In the present day, the Swordians sense that the Eye of Atamoni has been freed from its seal, and awaken from their long slumber to find new wielders.

After becoming the master of the Swordian Dymlos, young would-be knight Stahn is joined by Rutee, who shares a sisterly bond with the Swordian Atwight, and the master swordsman Leon, chosen by the Swordian Chaltier. The three are swept up in the battle for the Eye of Atamoni.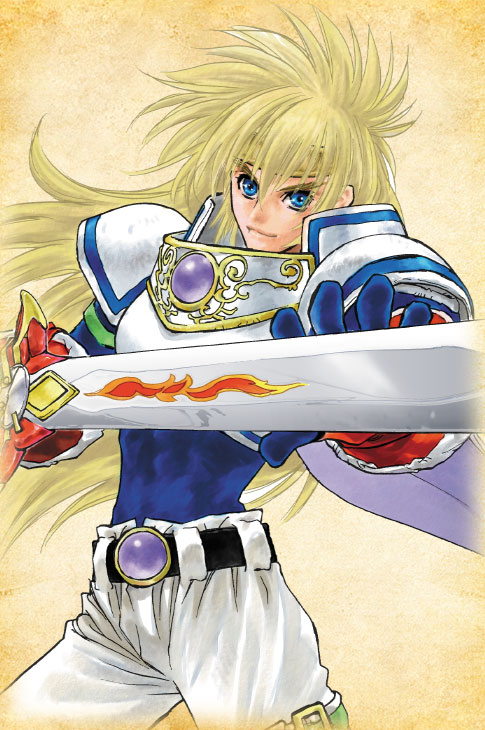 Stahn Aileron
Stahn is a straightforward and passionate young man. He lived with his family in Lienea village, working as a shepherd, until he ran away in hopes of becoming a soldier. His rural upbringing left him ignorant to the ways of the world, but he matures as a person during his Swordian adventures.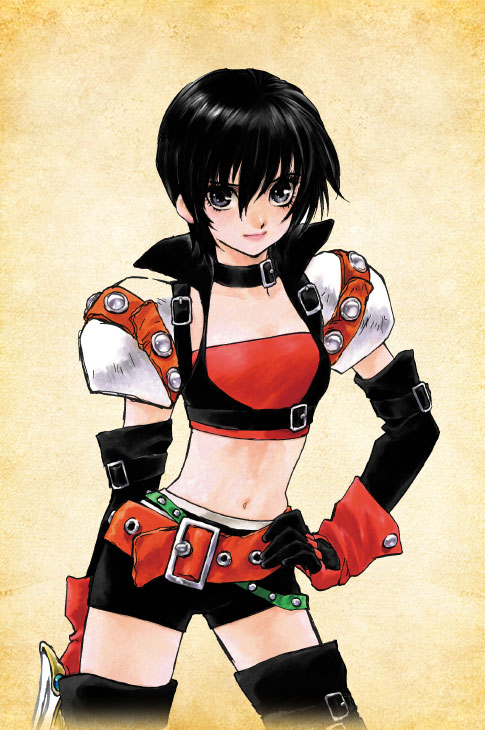 Rutee Katrea
Rutee is a lens hunter who isn't afraid to break a few laws if it means getting paid. She uses the proceeds to fund the orphanage where she grew up. While on their adventure to save the world, Rutee finds herself growing more and more interested in Stahn.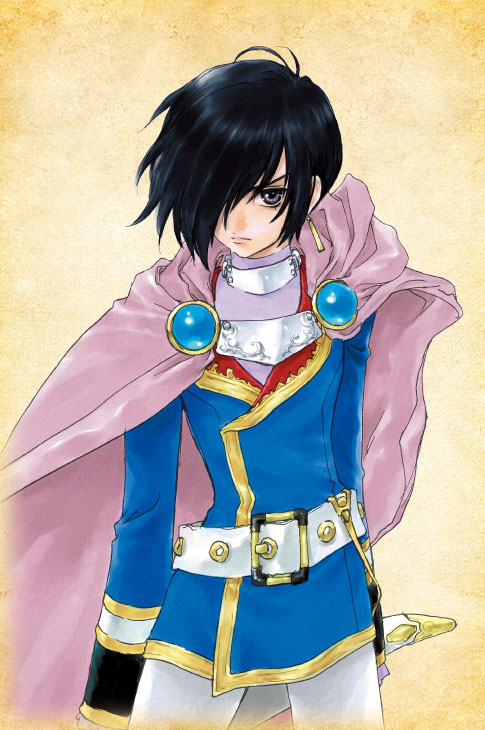 Leon Magnus
Now a swordsman of Seinegald, Leon lost his mother at a young age and grew up receiving little affection from his father. As a result, he won't open his heart to strangers. He is, however, extremely devoted to his maid, Marian.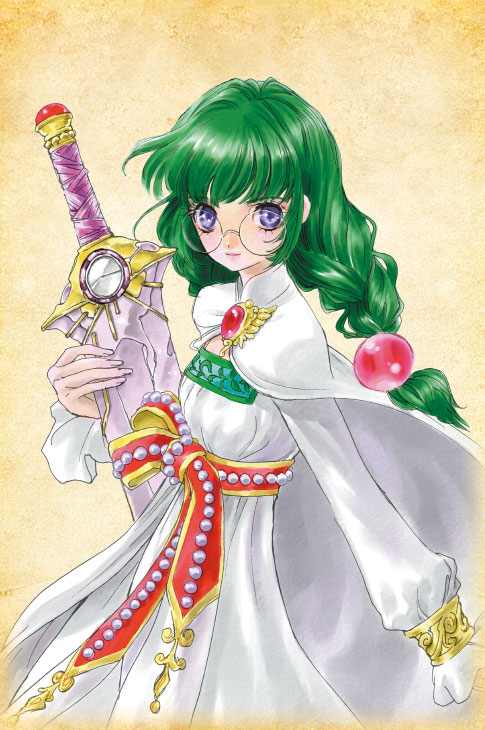 Philia Felice
Philia is a priestess serving in the Order of Atamoni. She is a very serious person, but says strange things sometimes, perhaps because of how far removed her life is from worldly concerns. Her eyesight is extremely poor. She has a bit of a crush on Stahn.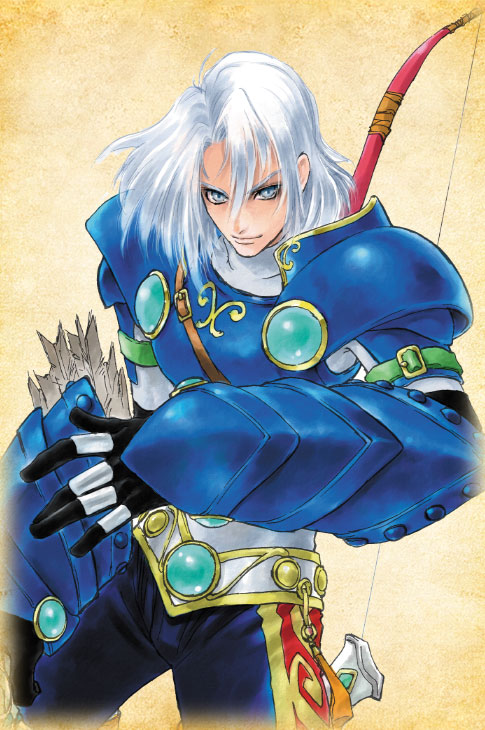 Garr Kelvin
Garr is the crown prince of Phandaria, and is popular among his people for his prowess as both a scholar and a warrior. After his father's death, Garr inherits the throne and his family's Swordian, Igtenos. His strong leadership skills are a boon to Stahn's party.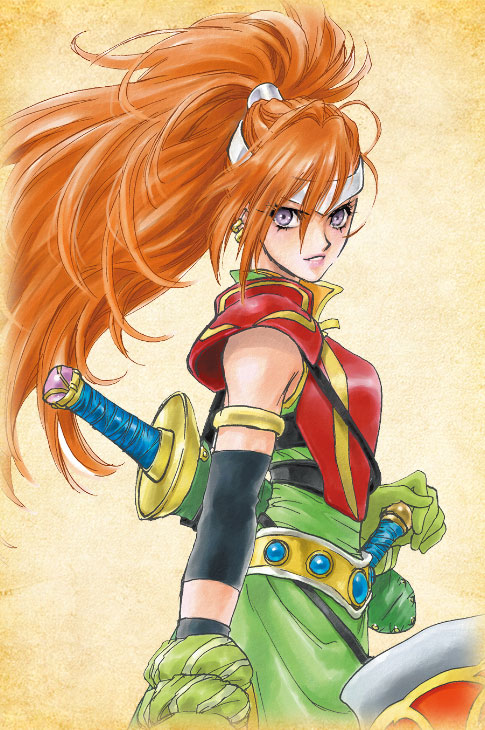 Mary Agent
Mary has no memories beyond her name, and is seeking her identity with a single sword as her only clue. With a bright personality and a talent for cooking, she excels at housework, but she's also a force to be reckoned with on the battlefield.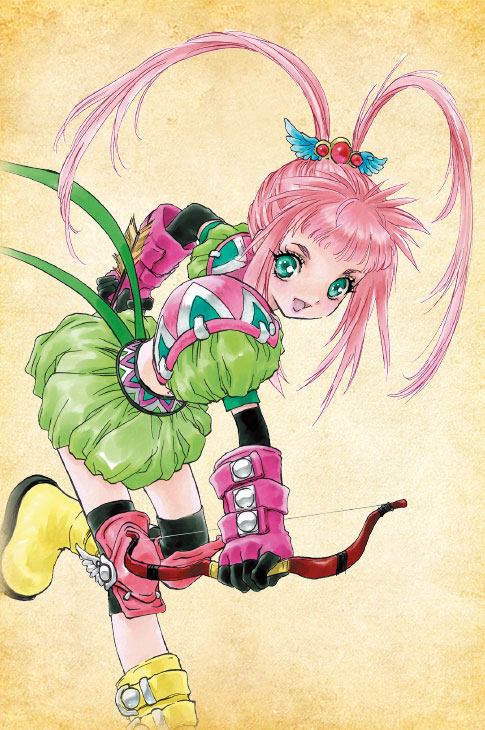 Chelsea Torn
After losing her parents, Chelsea was raised by her grandfather Alba, who serves as Garr's archery instructor. Despite her sometimes childish behavior, she hates being treated like a child, and constantly strives to prove herself. She is infatuated with Garr and dreams of being Phandaria's queen.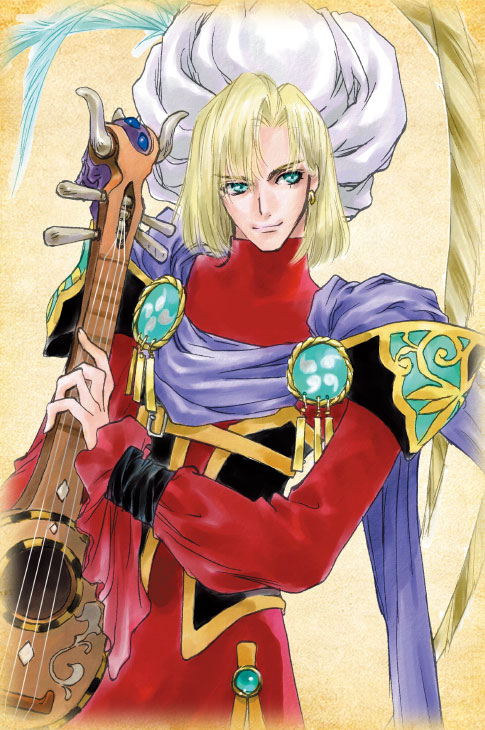 Karyl Sheeden
Karyl is a wandering troubadour who travels from country to country with his lute in hand. Though he hides his true identity, he is actually the third son of the former lord of Aquaveil. He now seeks revenge against Tiberius, who stole his father's throne and killed one of Karyl's childhood friends.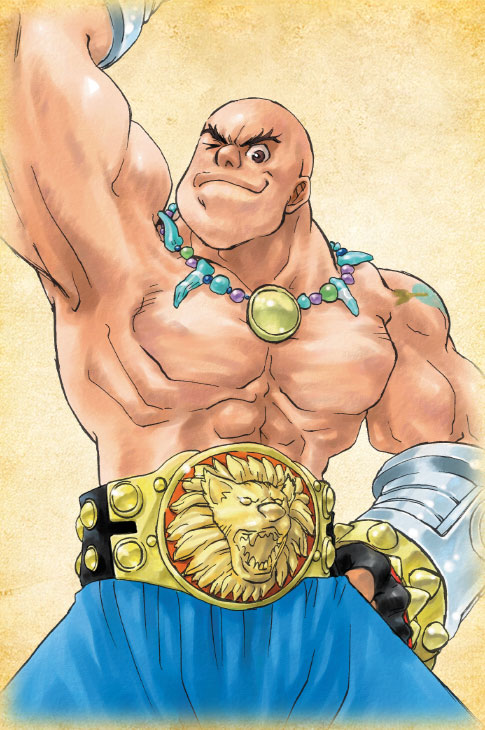 Bruiser Khang
Bruiser Khang is the reigning champion at Neuestadt's coliseum. Despite his arrogance, his unmatched strength has drawn him legions of fans. While proficient with every weapon, in combat Bruiser Khang relies upon raw muscle alone. He is deeply infatuated with Philia.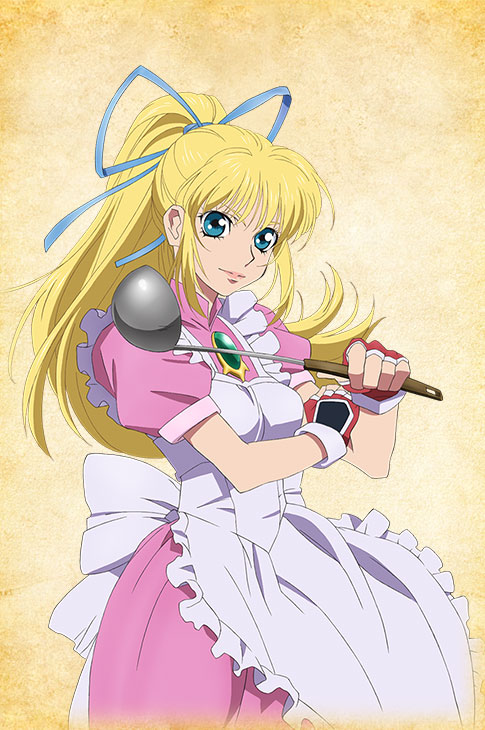 Lilith Aileron
Lilith lives with her grandfather Thomas in Lienea village, eagerly awaiting the return of her older brother Stahn. Her main talents are cooking and awakening her deep-sleeping brother with a technique so powerful it's said to be able to awaken even the dead.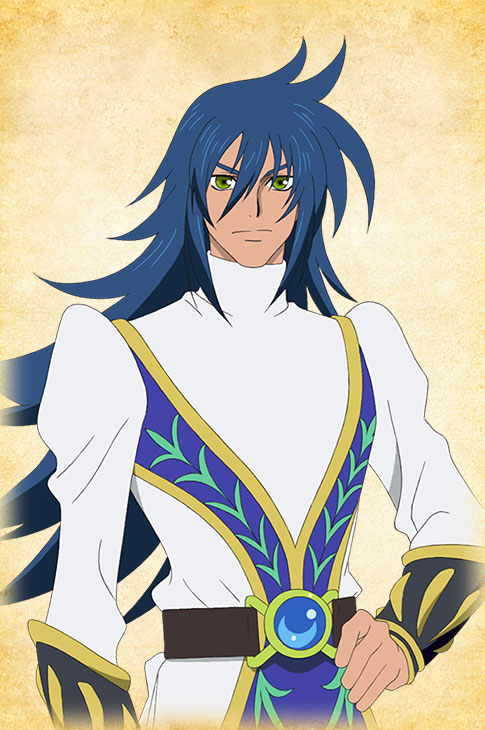 Dymlos Timber
Stahn's Swordian is driven primarily by a desire to do what's right. He typically serves as an elder voice of reason, chiding his impulsive wielder. But when his anger is roused, he can show a reckless side that exceeds even Stahn's.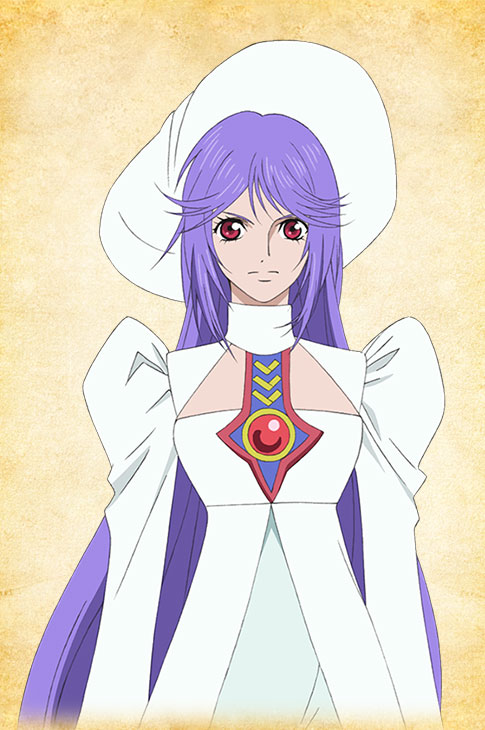 Atwight Eks
Rutee's Swordian is a kind woman who always maintains a level head. She has known Rutee since birth, and considers her wielder to be as dear to her as a younger sister.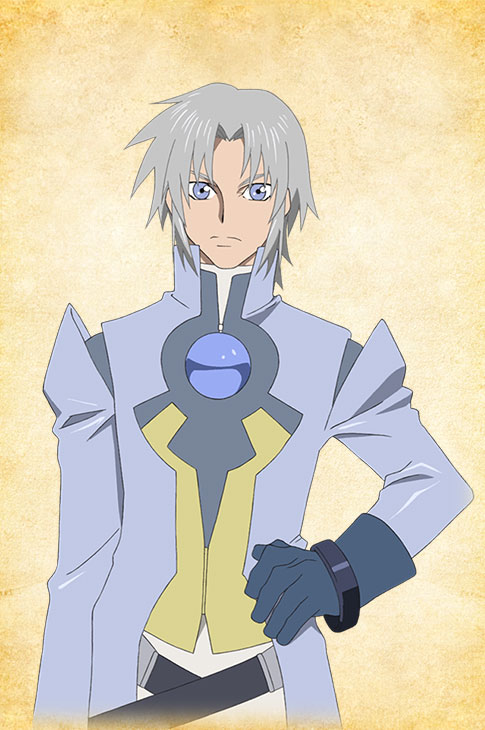 Pierre de Chaltier
Leon's Swordian has a generally timid temperament, and tends towards servility. Leon has had a strong influence upon him during their time together, and he is intensely loyal to his wielder.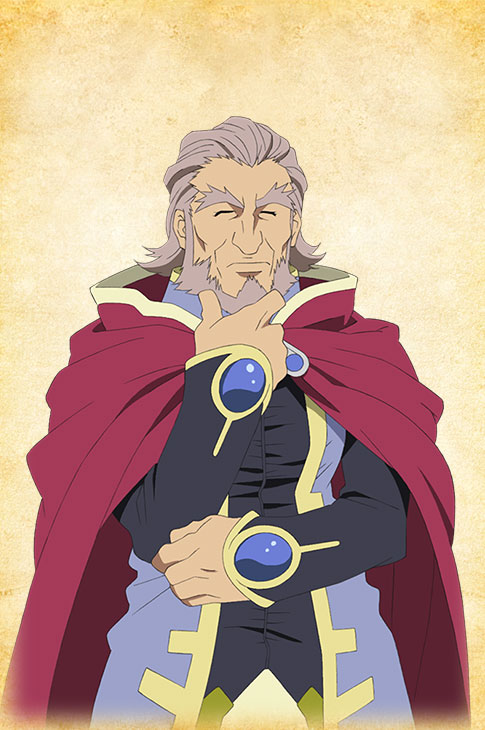 Laville Clemente
Philia's Swordian usually comes off as a kind and gentle old man, but in times of crisis, he demonstrates powerful leadership skills. As the eldest of the group, he is trusted immensely by the other Swordians and Swordian Masters alike.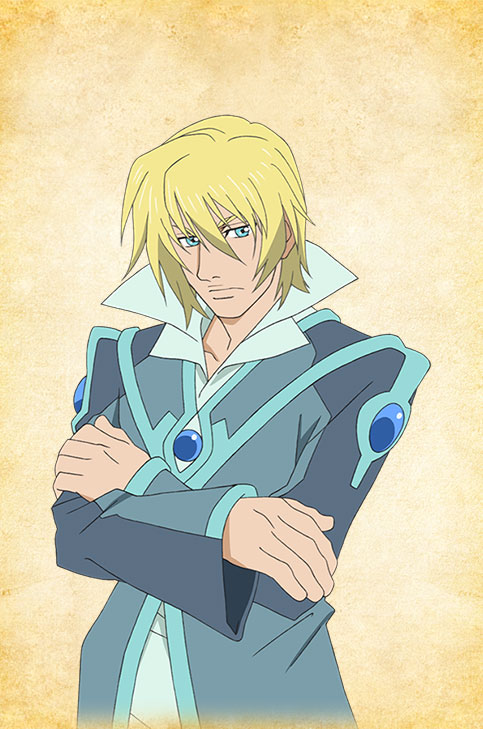 Igtenos Minarde
The Swordian wielded by both Garr and his father before him, Igtenos is cool and collected. He disdains hot tempers and hard work, preferring to confront challenges with composure and wit.

Title

Tales of Destiny

Release Date

Dec. 23, 1997

Platform

PlayStation®

Languages

Japanese, English

Audio

Japanese
Title

Tales of Destiny

Release Date

Nov. 30, 2006

Platform

PlayStation®2

Languages

Japanese

Audio

Japanese