To Each, Their Own Justice
The world of Terca Lumireis is sustained by the aer that composes all matter, and is filled with devices known as blastia that draw power from that very aer.

Having left the Order of Knights due to his distaste for the way the empire is monopolizing the world's blastia, Yuri now makes his living helping the people who live in the lower quarter of the capital city, Zaphias.

While investigating a strange theft, Yuri meets a woman named Estelle, and later new companions Karol and Judith, among others. Together they form a guild known as "Brave Vesperia."

When the activation of a giant blastia causes the sky-splitting, matter-consuming Adephagos to appear, Brave Vesperia must seek aid from Yuri's friend Flynn, and embark upon a battle to see justice done.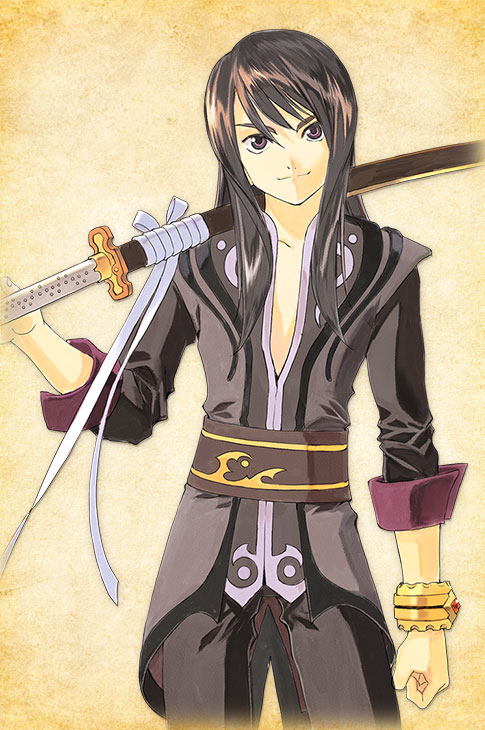 Yuri Lowell
Yuri lives in the lower quarter of Zaphias, the imperial capital. He joined the Imperial Knights with his childhood friend Flynn, but quit when he became disillusioned by how its leaders were only looking out for themselves. His manner of speech can be rough, but he's a caring person who is regarded as a leader by those around him.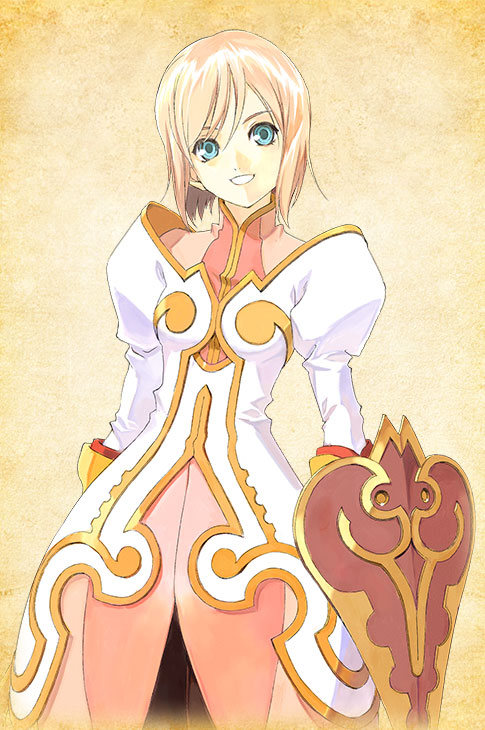 Estelle
Estelle's full name is Estellise Sideros Heurassein, and she's a princess in line for the Imperial Throne. She encounters Yuri at Zaphias castle, and leaves the capital with him in order to meet with Flynn. She has a kind heart and will never ignore someone in need.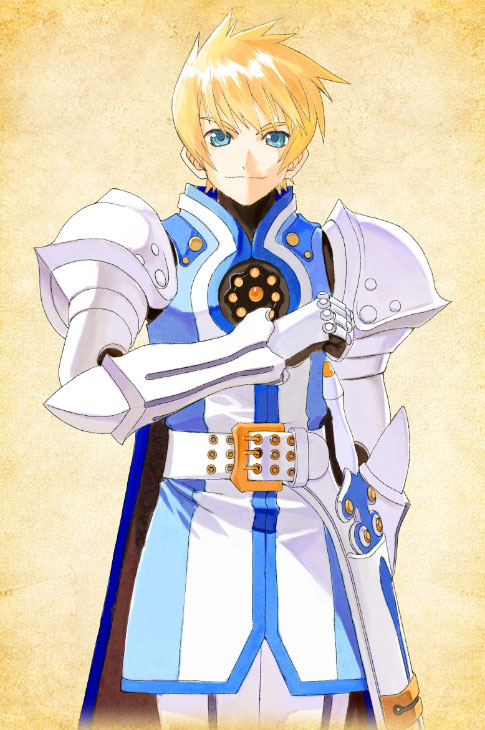 Flynn Scifo
Flynn joined the Imperial Knights in order to help the poor, and continued to work to change the organization from within even after his friend Yuri left. He encounters Yuri many times during his quest, opposing him at times, before they finally come to accept each other's ways.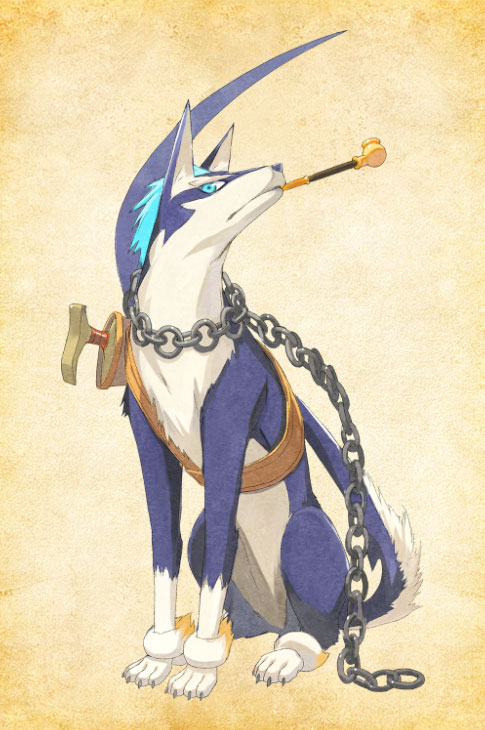 Repede
Repede is Yuri's faithful partner, although he still carries a blastia and pipe as mementos of his former owner. He appears to comprehend human speech, and Yuri seems to understand his utterances. Yuri, Flynn, and Repede have fought together since they were in the Imperial Knights together, and now operate as a well-oiled machine.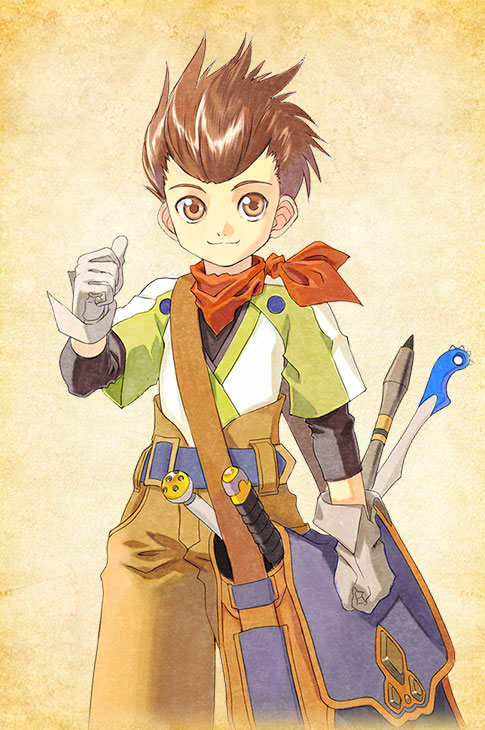 Karol Capel
Due to his habit of fleeing dangerous situations, Karol has been kicked out of numerous guilds. Even after his friend Nan got him into the Hunting Blades, he was ultimately fired by her for cowardice. He then meets Yuri, and joins him on his travels.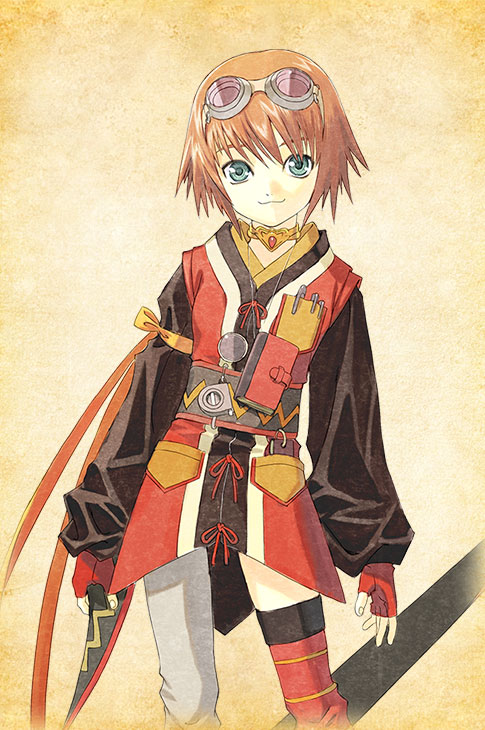 Rita
Rita obsessively studies blastia in the academics-focused city of Aspio. She's a genius, but is regarded by her colleagues as an eccentric due to the extremeness of her theories and behavior. She agrees to cooperate with Yuri's party in order to clear herself of suspicion of a blastia core theft.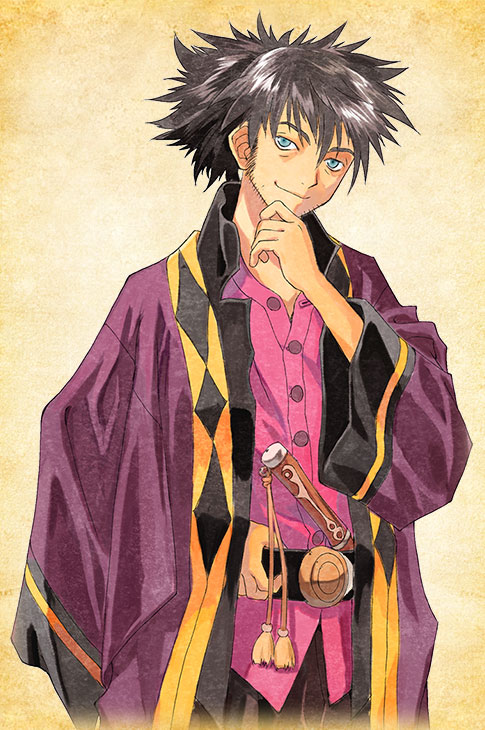 Raven
A man who exudes superficiality and shadiness, Raven is constantly running into the party and manipulating them with his comments. At times, the party catches hints of deeper truths in his words, and indications of a painful past, but are never sure that they can trust them.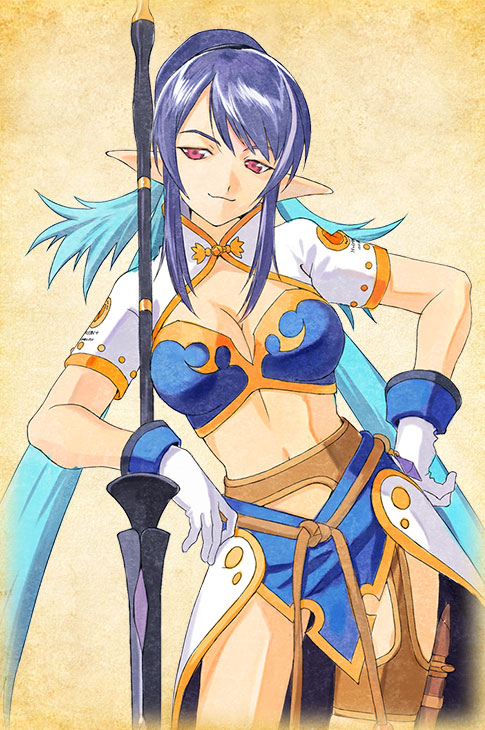 Judith
A member of the Kritya race, Judith travels the world upon her partner, Ba'ul, destroying the blastia that her father left behind. She helps Yuri's party defeat Barbos, and continues to accompany them afterwards.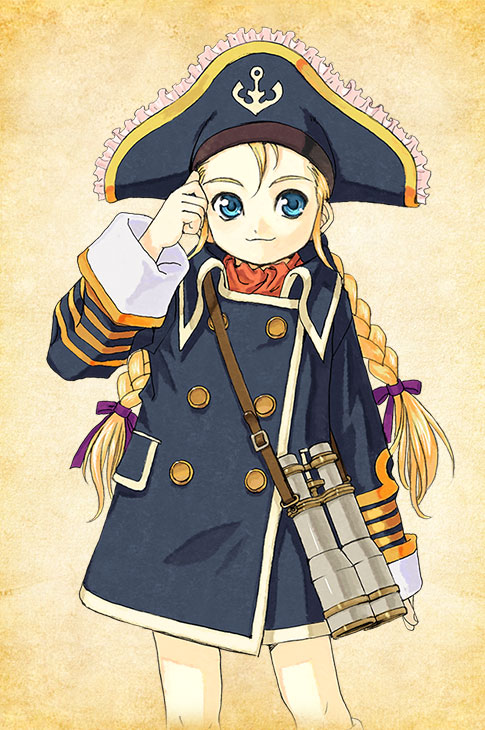 Patty Fleur
Patty is seeking the treasure of the legendary pirate Aifread in hopes it will help spark her lost memories. She tends to pop up at unexpected times and cause trouble for Yuri's party.

Title

Tales of Vesperia

Release Date

Aug. 07, 2008

Platform

Xbox 360

Languages

Japanese, English, French, German

Audio

Japanese, English
Title

Tales of Vesperia

Release Date

Sep. 17, 2009

Platform

PlayStation®3

Languages

Japanese

Audio

Japanese
Title

Tales of Vesperia Definitive Edition

Release Date

Jan. 11, 2019

Platform

PlayStation®4/Nintendo Switch™/Xbox One/STEAM®/Windows 10

Languages

Japanese, English, French, Italian, German, Spanish, Russian, Brazilian Portuguese, Neutral Spanish, Traditional Chinese, Korean

Audio

Japanese, English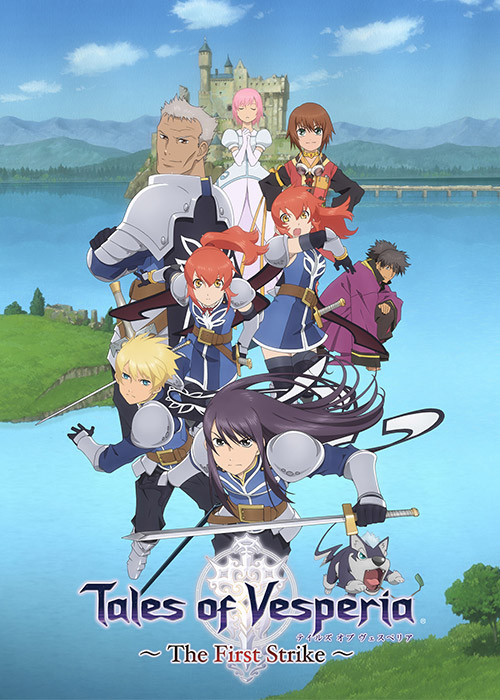 Tales of Vesperia - The First Strike
An animated film that serves as a prequel to Tales of Vesperia, created by the studio responsible for the in-game animation, Production I.G.

Thanks to a power source known as aer, humanity is beginning to prosper once more. New blastia technologies, powered by blastia cores of crystallized aer, have become indispensable parts of daily life. Blastia are even being used to project barriers that protect whole cities.

Idealistic new recruits Yuri Lowell and Flynn Scifo have achieved the Imperial Knighthood they have so long dreamed of, and now serve together, despite their conflicting philosophies. As they discover the empire's dark side, each will be forced to adminster their own version of justice.
©2009 BNEI / TOV Project Original Character Design ©藤島康介