This is My Way of Life
On the night of The Advent, when a red moon rises, the daemonblight that turns people into daemons runs rampant. On Velvet's second Scarlet Night, she loses the family she loved during an event known as The Opening.

Her left arm is transformed into a daemon-consuming vessel and she is imprisoned. However, on a Scarlet Night three years later, Velvet escapes from prison and vows revenge against her brother-in-law Artorius.

Aboard a pirate ship, Velvet embarks on adventures across the sea-spanning Holy Midgand Empire alongside newfound companions Eizen and Laphicet. Artorious, on the hand, is a heroic figure who leads a group of exorcists that protects people from the daemon threat.

Knowing Artorius' actual plans for the world, Velvet and her friends decide to confront him.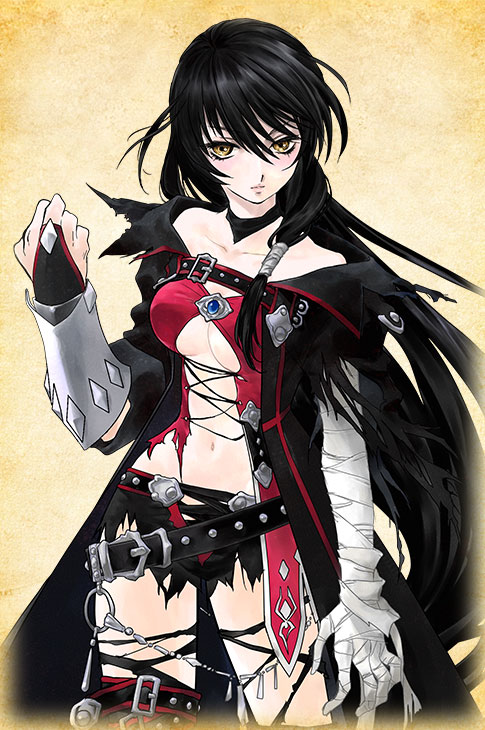 Velvet Crowe
Velvet was once a normal girl living in a frontier village with her brother, sister, and sister's husband, Artorius. But after the events of the Advent, she became a seeker of vengeance and enemy to the world. Her obsession with revenge left her cold and brooding, but she discovers a reason to live during her journey with her companions.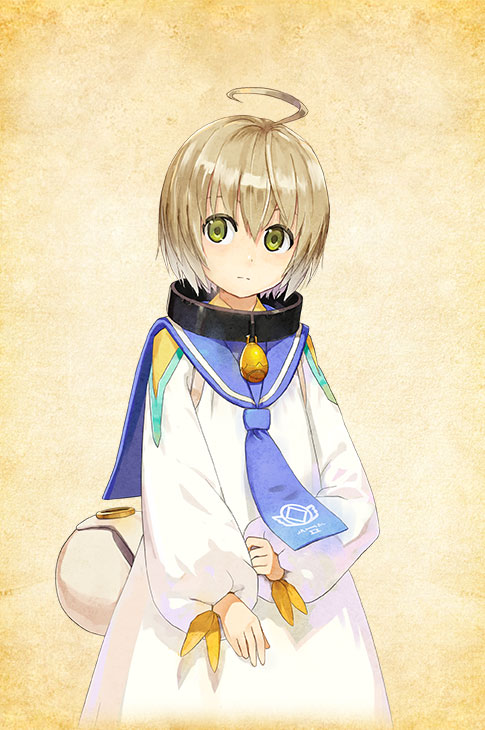 Laphicet
A malak in the service of the exorcist Teresa, Laphicet was used as a tool for casting artes. Teresa didn't even give him a name, referring to him as "number two." Velvet later gives him the same name as her brother Laphicet, meaning "one who lives." Even with his will sealed away, Laphicet possesses an irrepressible curiosity for all things related to history, culture, adventure, and living beings.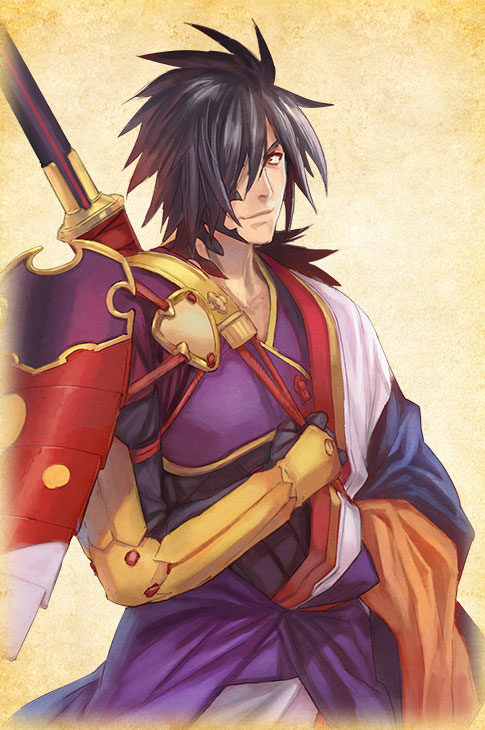 Rokurou Rangetsu
A daemon who still possesses his sense of reason, Rokurou is a cheerful and freewheeling young swordsman. He is the sixth son of the Rangetsu clan, who serve the famous Capalus family. Rokurou is determined to kill the head of his family, his brother Shigure. The sword on his back is a lesser version of the family's hereditary Stormhowl sword, shattered by Shigure, which he wears as a reminder of his defeat. He fights using Rangetsu-style sword fighting, wielding two different blades. Rokurou possesses a strong sense of duty, living by the family motto, "always return that which you've borrowed."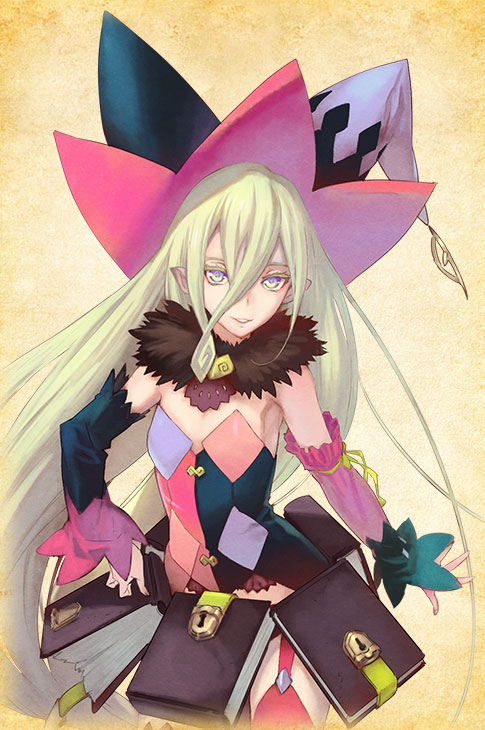 Magilou
Magilou is an irresponsible woman with a loose tongue who takes virtually nothing seriously. Her antics bring levity to the party, but the cold comments she sometimes directs at Velvet reveal a glimpse at a dark side befitting a self-styled witch.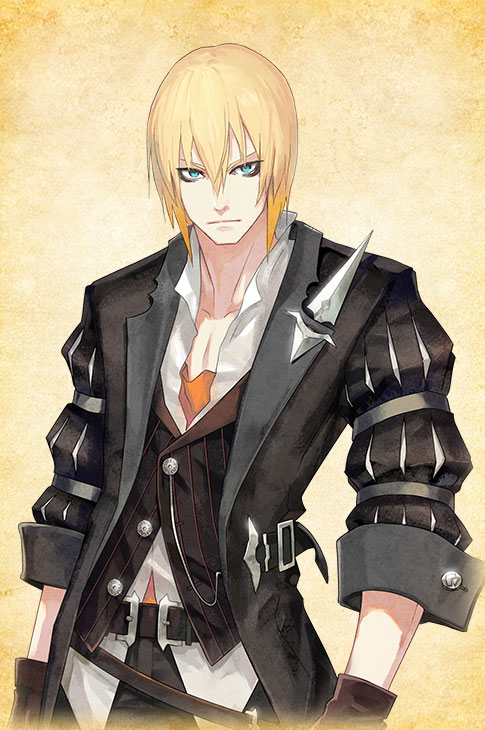 Eizen
An earth malak, Eizen's "blessing" comes in the form of a "Reaper's Curse" that brings bad luck to those around him. He uses a Kharlan coin excavated from faraway ruins as his vessel. In addition to magic artes, he uses his own resonance-infused fists as weapons. He is relied upon by his companions due to the underworld experience he's earned as the first mate of Aifread's pirate crew, and his habit of acting on his own beliefs.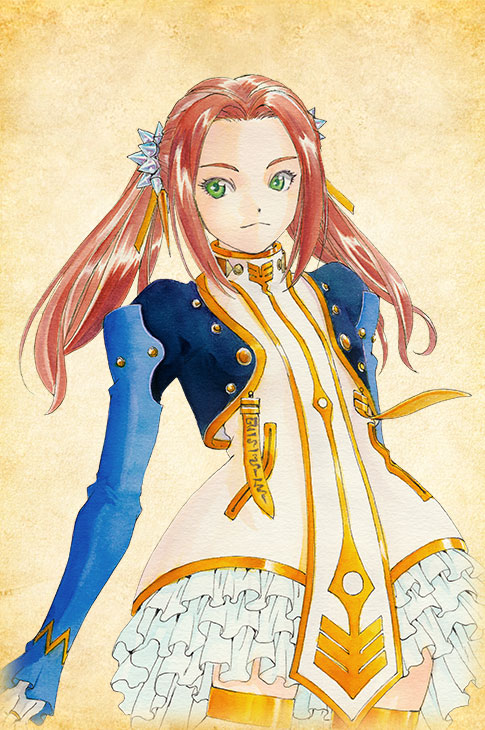 Eleanor Hume
A praetor-rank exorcist, Eleanor is a serious woman who always tries to do the right thing. Her inability to deceive even herself can result in conspicuous displays of emotion, leading former enemy Velvet to dub her the "crybaby exorcist." Her village was attacked by daemons in her youth, killing her mother. The experience made her sympathetic to the Abbey's cause of making a world free of daemons. She has strong resonance but is poor at using malaks, so she fights primarily with her spear and martial arts.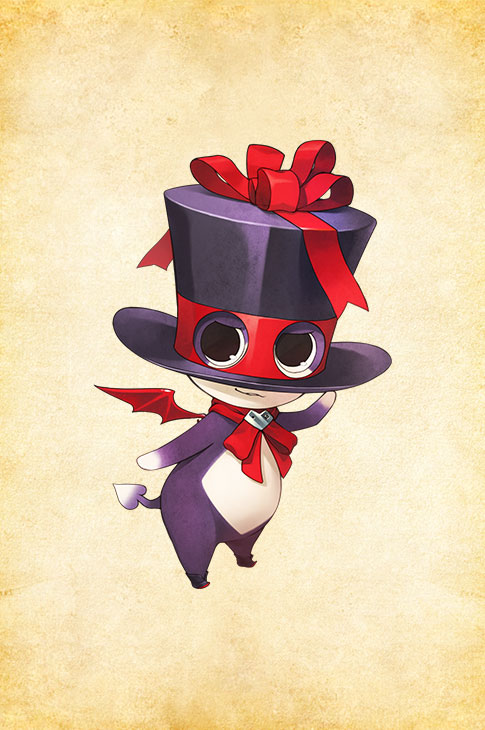 Bienfu
Bienfu is a normin who first met Magilou in her youth. He wears a deep silk-like, ribboned hat, and will not show his face under any circumstances.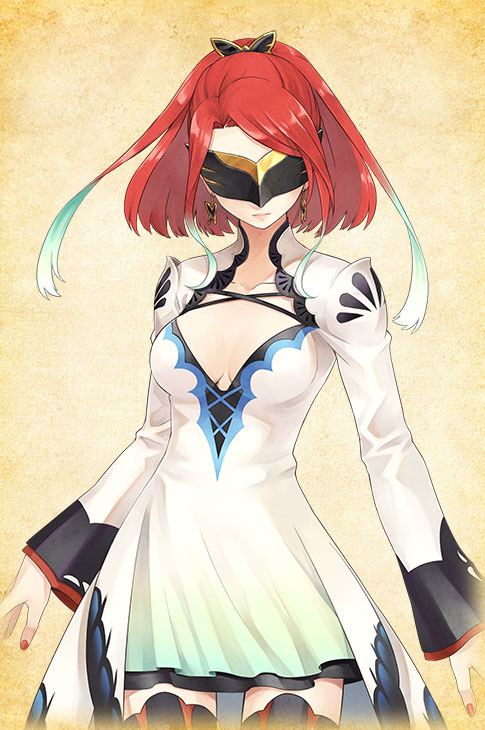 Seres
A malak who serves as Head Exorcist Artorius's partner, Seres commands powerful flame artes. Artorius sees her a potent tool for bringing his ideals to fruition.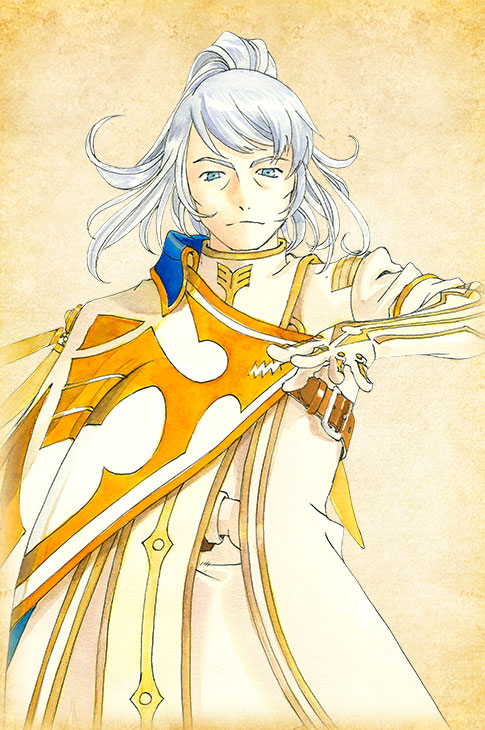 Artorius Collbrande
The abbey's lead exorcist, Artorius was granted the title of Shepherd by the Holy Midgard Empire. He lost the use of his dominant hand during "The Opening," when he couldn't protect his wife and child, but has trained his sword artes rigorously, achieving unfathomable power. Believing strongly in the many over the few, and logic over emotion, he has clad his strong will in the armor of reason.

Title

Tales of Berseria

Release Date

Aug. 18, 2016

Platform

PlayStation®3

Languages

Japanese

Audio

Japanese
Title

Tales of Berseria

Release Date

Aug. 18, 2016

Platform

PlayStation®4

Languages

Japanese, English, French, Italian, German, Spanish, Russian, Brazilian Portuguese, Neutral Spanish, Traditional Chinese, Korean

Audio

Japanese, English
Title

Tales of Berseria

Release Date

Jan. 27, 2017

Platform

STEAM®

Languages

Japanese, English, French, Italian, German, Spanish, Russian, Brazilian Portuguese, Neutral Spanish, Traditional Chinese, Korean

Audio

Japanese, English