Transcending Time, the Next Hero of Destiny is Born
Eighteen years after the battle for the Eye of Atamoni, Stahn, Rutee, Philia, and Garr are regarded as "The Four Great Heroes."

One day, Stahn and Rutee's son Kyle is exploring ruins with his friend Loni when he meets a girl named Reala. Reala is looking for a hero, and Kyle, desperate to live up to his father's legacy, decides to pursue her.

When Kyle reunites with Reala, he is attacked by the mysterious Barbatos, only to be saved by a masked swordsman named Judas. After being attacked a second time, they discover that the world's spiritual leader, Elrane, is directing Barbatos.

Over the course of their time-traveling journey, Kyle learns the weight of the destiny that has been imposed upon him, as well as what it truly means to be called a hero.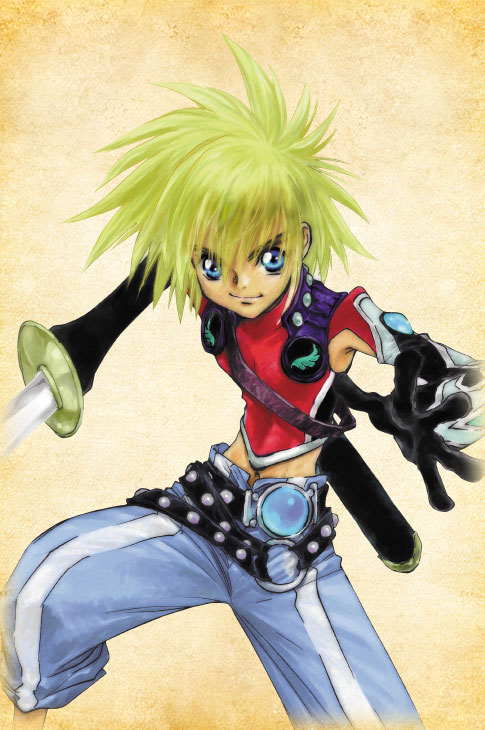 Kyle Dunamis
Kyle is the son of the great heroes Stahn and Rutee. Pure-hearted and rash, he idolizes his father and longs to become a hero like him. He begins his journey unseasoned and immature, but as it progresses, he comes to understand the gravity of what it means to be a hero.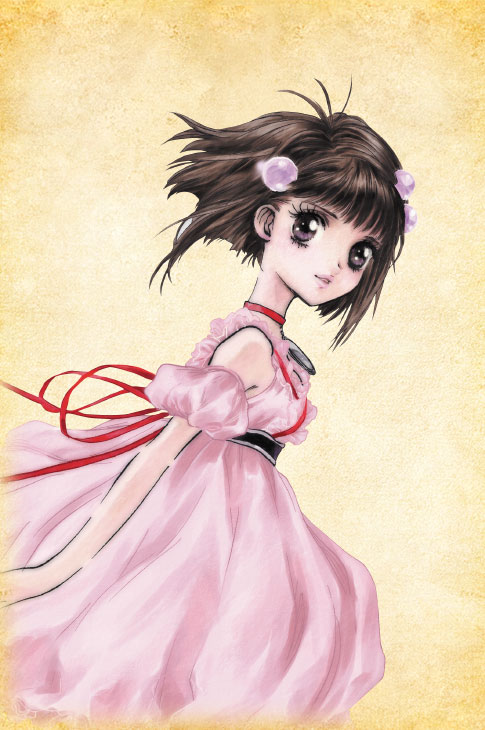 Reala
Reala emerged from a giant lens in some ruins, and set about seeking a hero to lead humankind to happiness. When she first meets Kyle, she deems him unworthy of the role, but eventually comes to realize that he is her hero after all.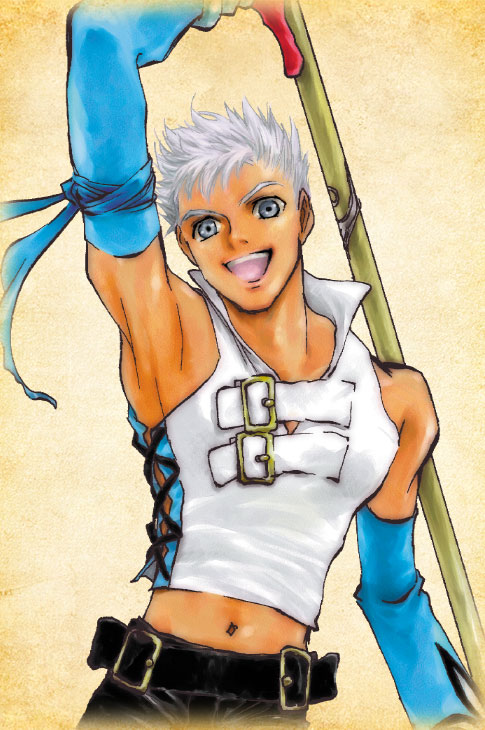 Loni Dunamis
Raised with Kyle at the Dunamis orphanage, Loni acted as an older brother to the other children. After leaving the orphanage, he joins the Order of Atamoni, but leaves when he finds himself opposed to Elrane's methods. He returns to the orphanage and joins Kyle on his journey.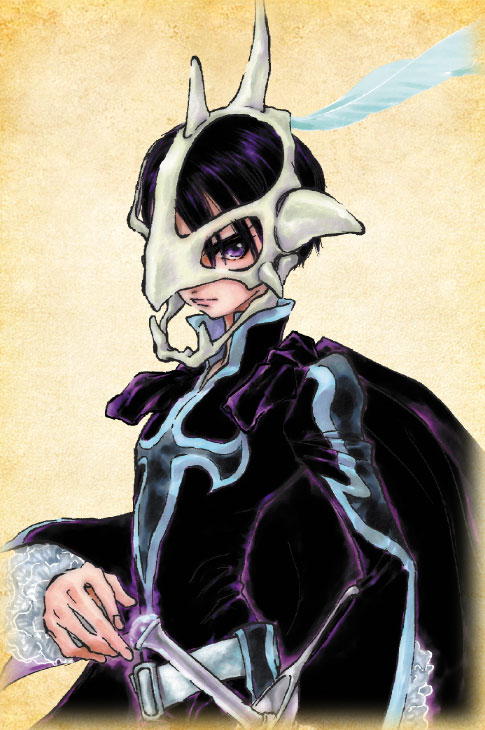 Judas
Judas is a mysterious swordsman who always wears a strange mask. Though his outward demeanor is cold and taciturn, he possesses a kind and strong heart. He uses his exceptional sword skills to save the lives of Kyle and his friends countless times.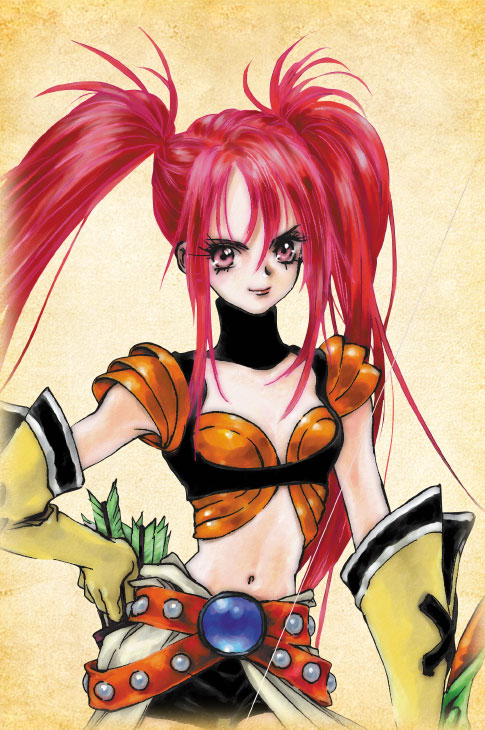 Nanaly Fletch
Nanaly is a master archer who lives in Hopetown at a point ten years in the future. She is a strong woman who is always eager to help those in need. Apprehensive about the Church of Atamoni's rule, she joins Kyle's party in fighting against them.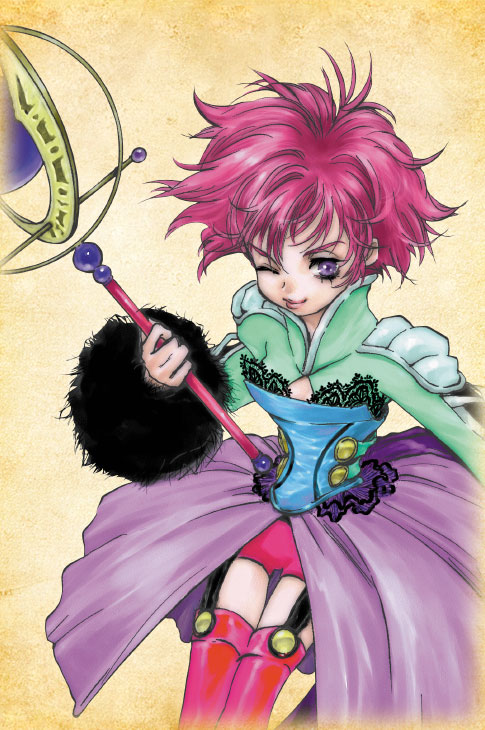 Harold Berselius
Harold is the brilliant scientist who invented Swordians a thousand years ago, and was the original personality of the Swordian "Berselius." Harold is motivated only by things that pique her intellectual curiosity, and joins Kyle after deciding his quest to save the world sounds sufficiently interesting.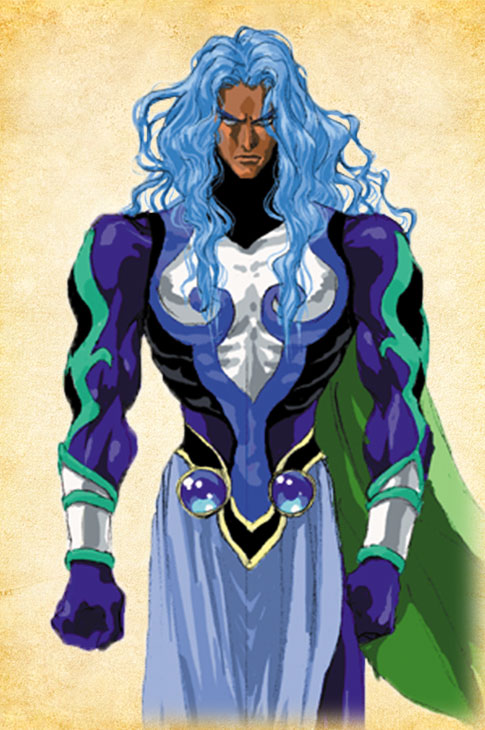 Barbatos Goetia
Barbatos is a noted warrior from the Aeth'er Wars, resurrected by Elrane's power. He had been executed by the hero Dymlos for betraying his Er'ther comrades, and bears an intense hatred for heroes because of it.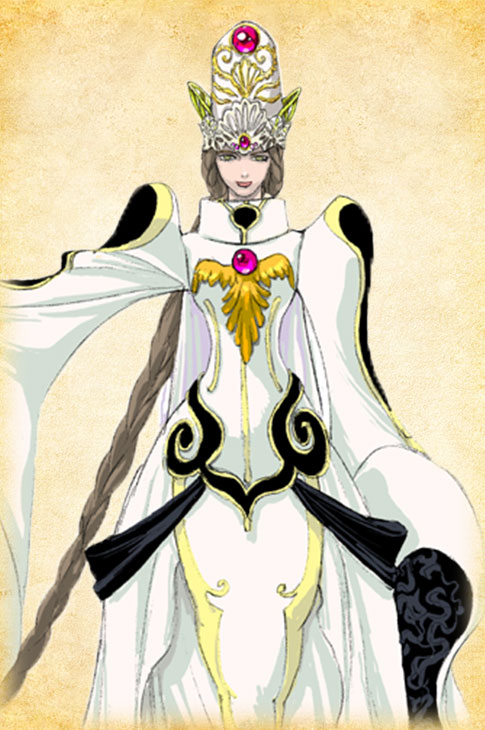 Elrane
Elrane is the head of the church of Atamoni. She is striving to create a world of true happiness by means of removing humanity's free will and granting them her protection.

Title

Tales of Destiny 2

Release Date

Nov. 28, 2002

Platform

PlayStation®2

Languages

Japanese, Traditional Chinese, Korean,

Audio

Japanese
Title

Tales of Destiny 2

Release Date

Feb. 15, 2007

Platform

PSP™

Languages

Japanese

Audio

Japanese