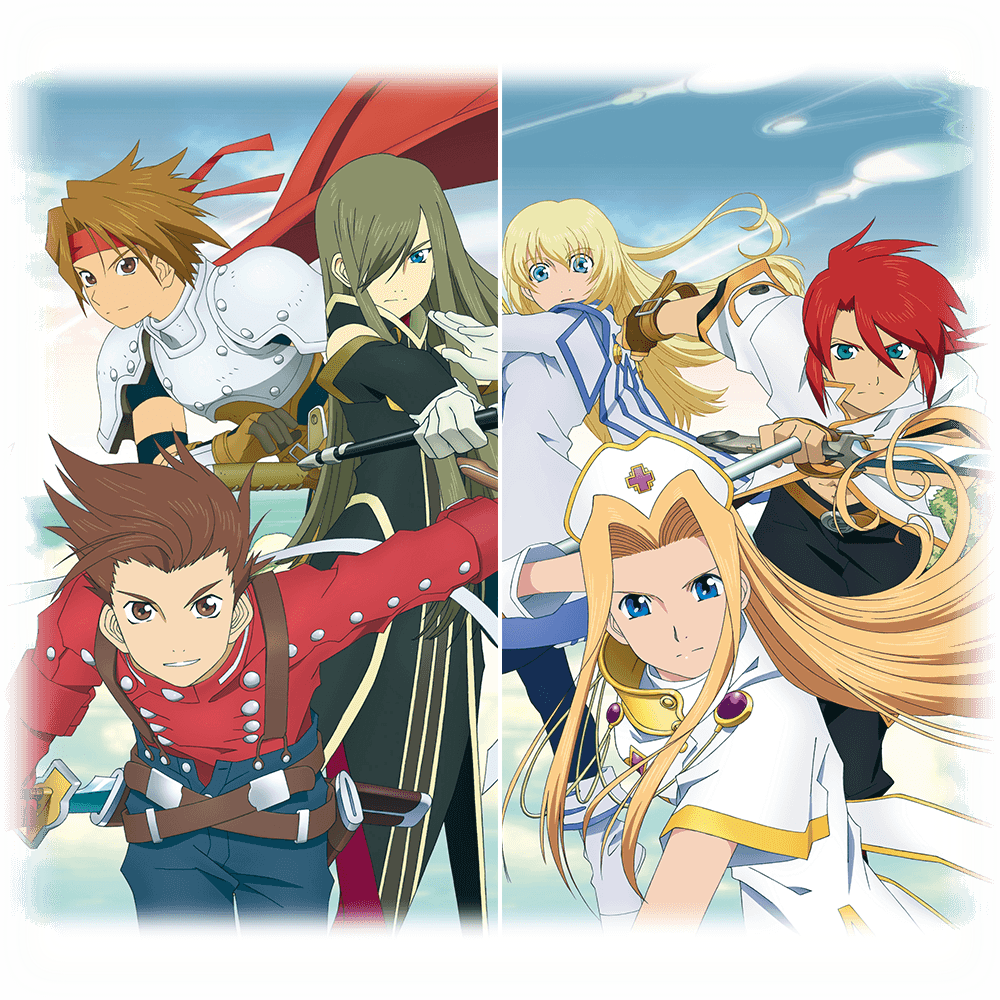 "Phantasia Chapter: A Special Place"
This episode is set around the time of Arche and Chester's first meeting. Arche, who has made a habit of mocking Chester for his incompetence, suddenly loses the ability to use magic, and struggles to conceal this fact from her friends.

"Kratos's Chapter: One More Symphony"
This side story reveals some of Kratos's past. A plan to bring Lloyd's group together with his former friend Mithos results in Lloyd and Kratos crossing swords.

"Tear's Chapter: Mystearica's Last Testament"
This Tales of Abyss prequel reveals how the Van that Tear had loved since childhood was driven to madness. This tragic tale features an original character named Cantabile.

"Jade's Chapter: The Malkuth Empire Rebellion"
In this Tales of Abyss side story seen through Jade's eyes, the Malkuth emperor personally joins Jade on a journey to investigate rumors concerning the emperor's illegitimate child and an imperial assassination plot.

"Special Chapter: A Rift in Time - Tales of the Bizarre"
This hidden chapter is only selectable after completing the previous four stories. Characters from the three games covered in this fan disc are brought together by a mysterious force, and must battle a spirit to save the world.

Title

Tales of Fandom Vol. 2

Release Date

Jun. 28, 2007

Platform

PlayStation®2

Languages

Japanese

Audio

Japanese