In the world of Luminasia, development is fueled by energy crystals produced by the World Tree.

Kannono Grassvalley works for the Ad Libitum guild with her adopted father, Rocks, on the guild's Van Eltia airship base. When she finds the game's protagonist wandering aimlessly with no memories, she invites them into the guild, where there is never a shortage of quests to pursue.

During this time, a certain event starts the world on a path to its destruction.

Once the protagonist is revealed to be the Descender, one who appears when the World Tree is in great danger, they gather allies to save the world from destruction.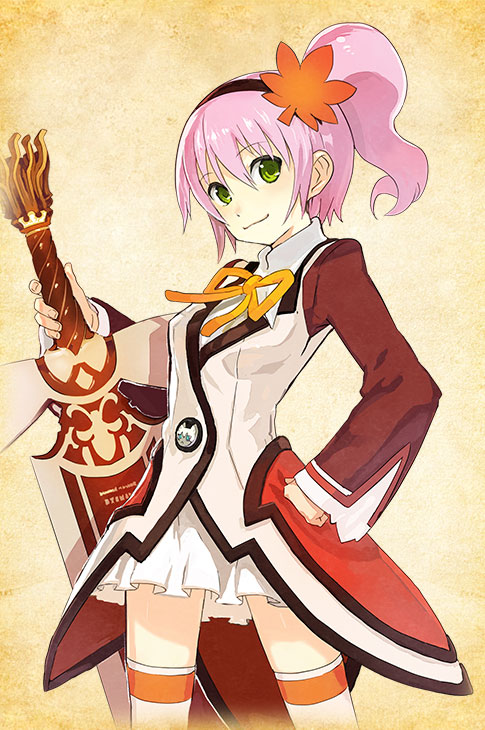 Kannono Grassvalley
Kannono Grassvalley is an Ad Libitum member known for her lively and cheerful personality. After the protagonist falls from the sky, she finds and takes them back to the guild. She continues to support the protagonist, sometimes as a senior guild member, and sometimes as a friend.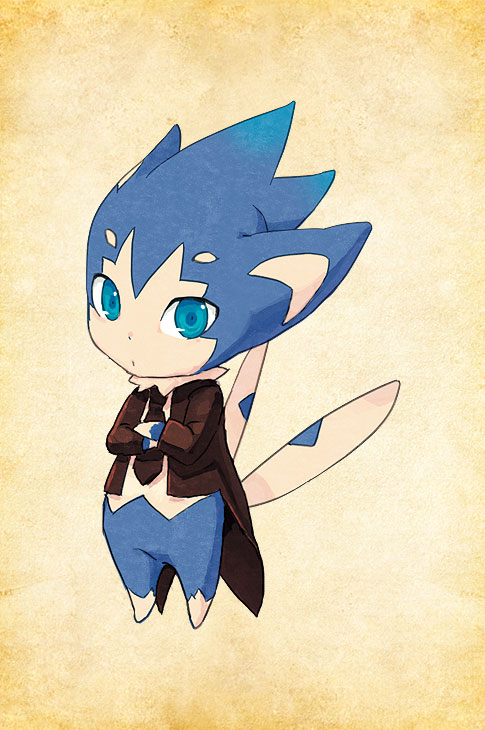 Rocksprings
A servant at the Grassvalley manor, Rocksprings raised Kannono in her parents' absence. He also serves as Ad Libitum's cook, nurse, and administrator. Always working hard with a smile on his face, he lifts the spirits of all the guild's members.

Title

Tales of the World: Radiant Mythology 3

Release Date

Feb. 10, 2011

Platform

PSP™

Languages

Japanese

Audio

Japanese