In a world where the events of the previous Tales games exist as legends, a time machine is excavated from some ruins in a small village. Dr. Braun is able to repair it, and names it the "Dream Machine."

However, just as he and his assistants Julio and Caro are about to visit the heroes of yesteryear, the machine is stolen by a pair of tomb robbers named Ponnie and Clyte. With such power in their hands, the histories of these worlds-and even of their own world-could be changed beyond repair.

In order to stop them, the group sets off on a quest to use time-transfer technologies from the future to restore the altered pasts.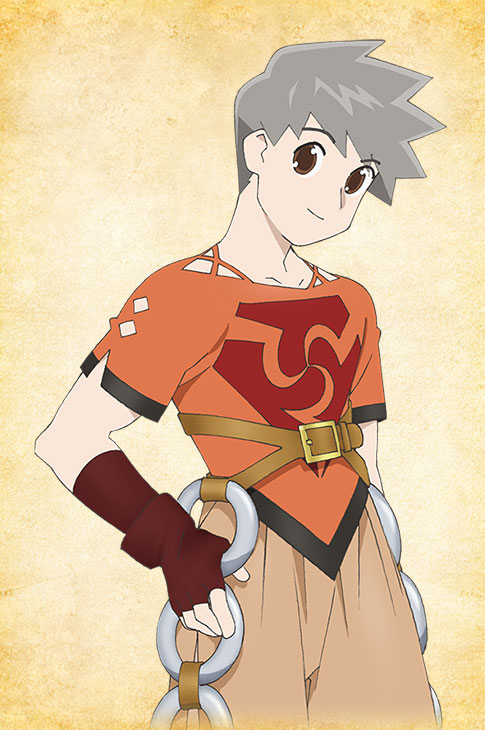 Julio Sven
Julio is a boy who was raised in the Cypress Garden orphanage, and likes heroes. He takes good care of the other children and acts as a big brother figure to them. He is fascinated by legends about heroes, and has a habit of saying "Awesome!"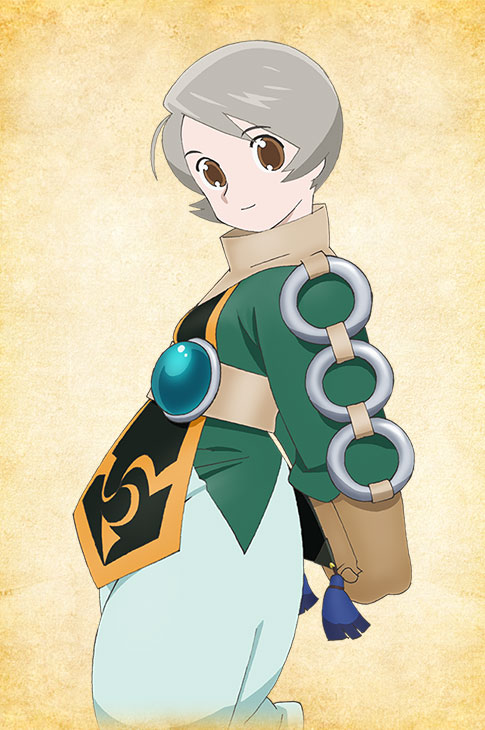 Caro Orange
Caro is a smart and strong-willed girl, raised in the same orphanage as Julio. She is interested in fashion like many other girls her age. She has a habit of saying one word too many. "Tomorrow will be harder than today" is her motto.

Title

Tales of the World: Narikiri Dungeon 3

Release Date

Jan. 06, 2005

Platform

GAMEBOY ADVANCE®

Languages

Japanese

Audio

Japanese