Even if the World Should End, Our Bonds Must Remain
The second story begins shortly after the events of the "Star Fragments" arc. A thunderous roar reverberates throughout the land, the ground shatters, and unusual events begin occurring throughout the world. As the world teeters on the brink of destruction, a group of heroes begin their journeys, each with different hopes in mind. Together with an amnesiac girl named Kanonno, they will face their tale of destiny.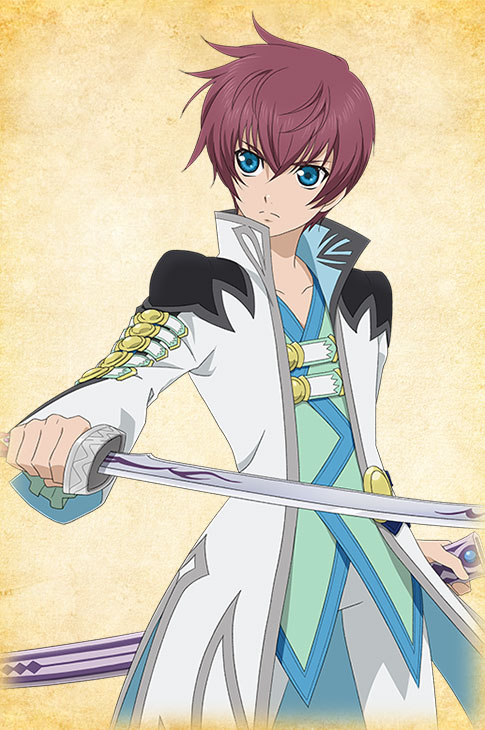 Asbel Lhant
A polite and diligent young member of Windor's order of knights, Asbel enjoys helping others and never turns away someone in need. Asbel is in the front lines of battle between Windor and Auj Oule when he is suddenly thrown off balance by a piercing noise ringing in his ears, and a fine dust blocking his vision...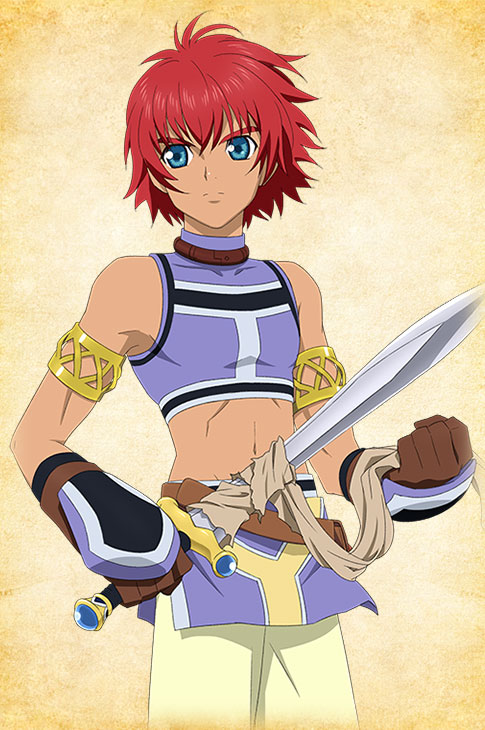 Reid Hershel
Reid was living a peaceful life as a hunter in a small town far from the city. One day, while napping in the woods, there was a massive earthquake. When he returned to his village, he saw a massive rift had been torn in the sky, and watched dumbfounded as people were sucked into it before his eyes.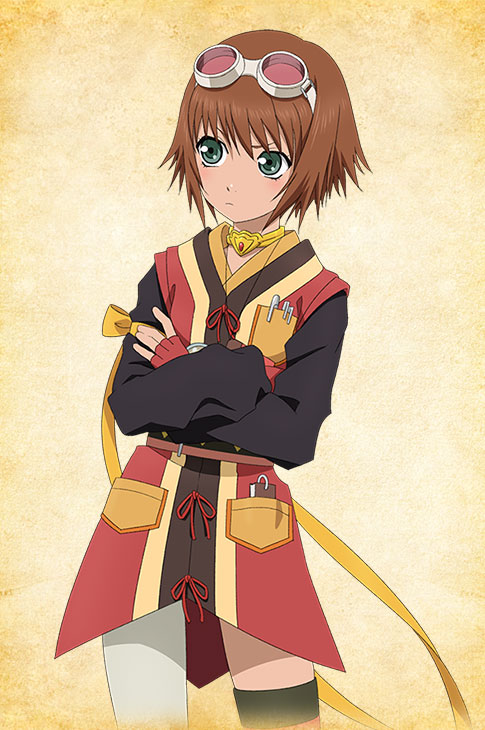 Rita Mordio
Rita is a brilliant mage whose knowledge of blastia and passion for studying it are unmatched. Rita witnessed the particulars of the resumption of war, and saw an eerie light upon a battlefield that filled her head with thoughts of blastia. Determined to understand what happened, she heads to Windor...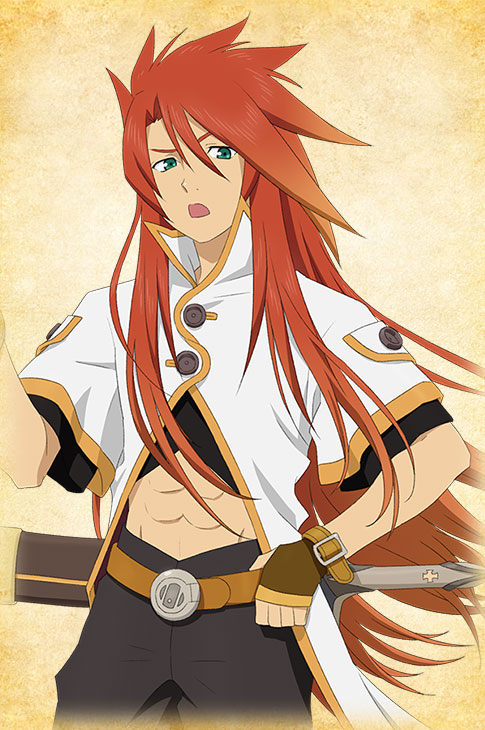 Luke fon Fabre
The only son of Kimlasca's Duke Fabre, Luke is selfish and unworldly, but clumsily kind at times. While trying to maintain his footing during a great earthquake, the ground beneath him opens, and Luke is pulled into the chasm. When Luke awakens, he and Mieu begin seeking a way to return to the surface.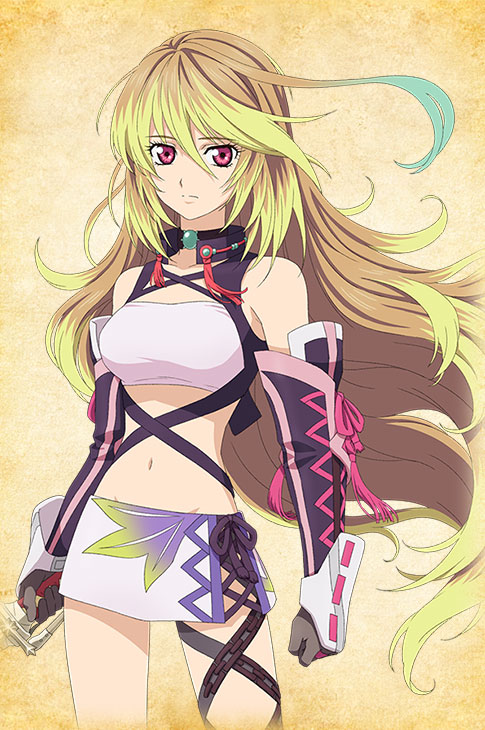 Milla Maxwell
Claiming to be Maxwell, the Lord of Spirits, Milla commands the spirits of fire, water, earth, and air. Milla is shocked to hear her spirits report that the war between Windor and Auj Oule, which had appeared to be ending, was heating up again. The end of the world is approaching her fast, but she has yet to sense it.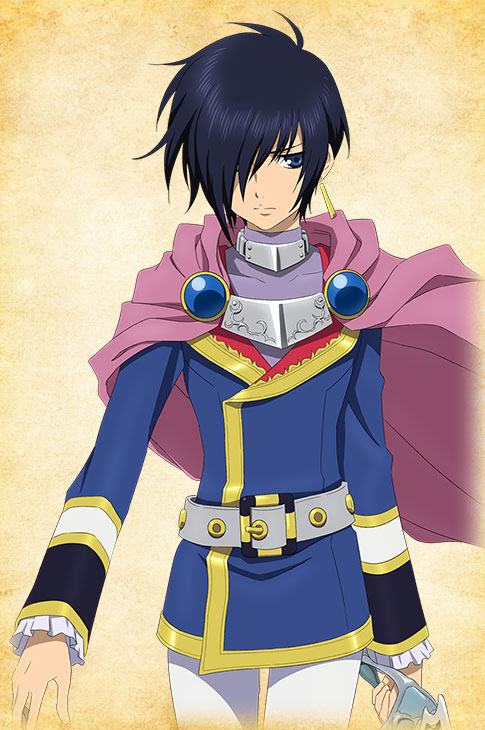 Leon Magnus
A young man who is a prodigy with a sword, Leon is perpetually cool and only speaks when necessary. When the strange phenomenon strikes his adopted hometown of Luinis, the fleeing villagers end up frozen in ice. In order to save the kind people who had taken him in, Leon teams up with Stahn to investigate.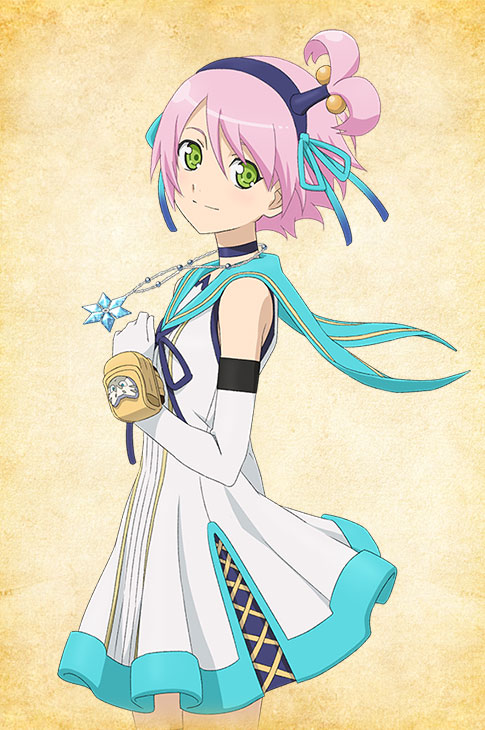 Kannono Earhart
When Kannono awakens, she finds herself in a world of devastation. She racks her fuzzy memories for some clue as to where she is and how she got here, but can recall only her own name. Fortunately, she is soon located and rescued by a polite and diligent young member of Windor's order of knights...

Title

Tales of Asteria

Release Date

Available Now

Platform

iOS/Android

Languages

Japanese

Audio

Japanese