Change the World, No Matter What Bonds Must Break
The third story is set in the world of Asteria, shortly after the events of the "Savior of Light and Darkness" arc. The world has been thrown into a state of confusion by mysterious cases of crystallizations and a new prophecy titled the "Memory of the Stars." But amidst this chaos rises seven heroes, each with their own sense of conviction and justice.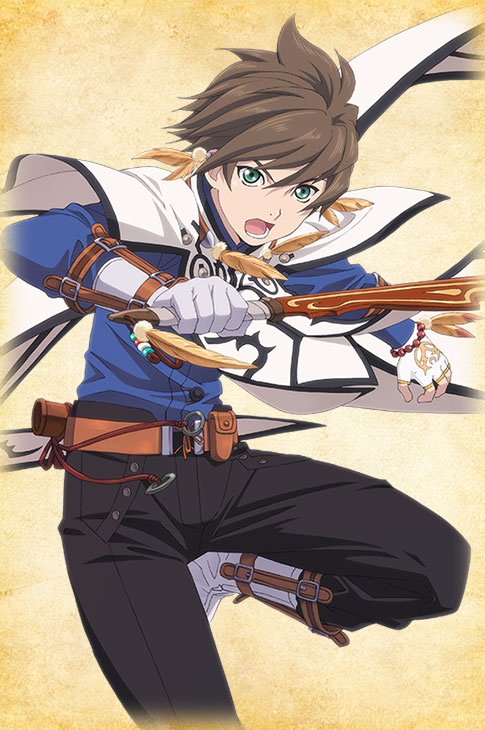 Sorey
A calm and open young man, Sorey attracts others with his purity and optimism. Because he was raised by Seraphim, he is one of the few humans who can perceive and interact with them. He has been fascinated with ruins since childhood, and dream of visiting all the world's ancient sites with his close friend Mikleo.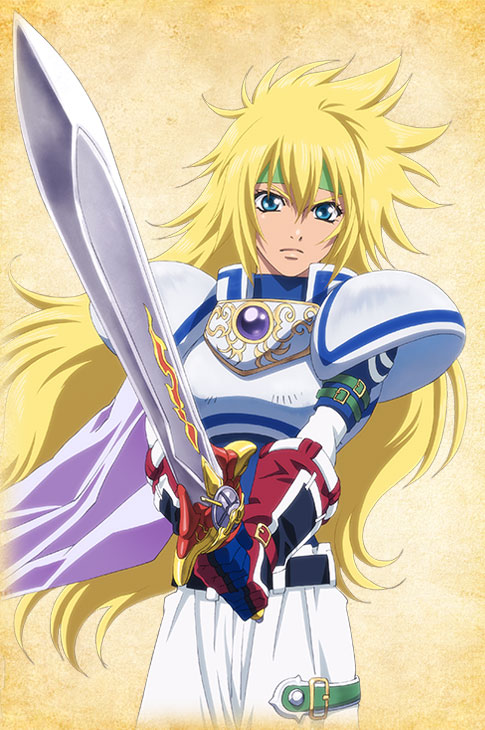 Stahn Aileron
Stahn lives his with younger sister in the town of Luinis. He can fall asleep anywhere, but it's nearly impossible to awaken him afterwards. He is pure and righteous, and treasures his family and friends. He has faith that he can confront any challenge head-on without ever having to compromise his ideals.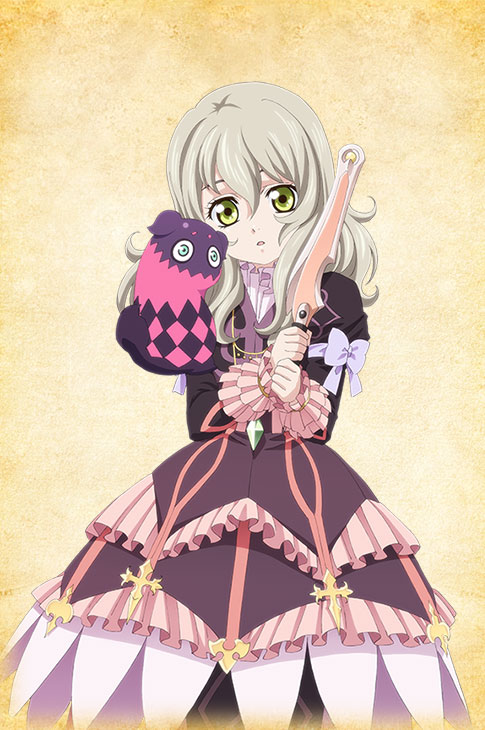 Elize Lutus
Elize is accompanied by a floating, talking stuffed animal called "Teepo" that helps her cast powerful artes. Due to a lack of experience with people, she has trouble talking to others, but she is excited to make friends. Two of which are Jude and Milla, who have always been kind to her.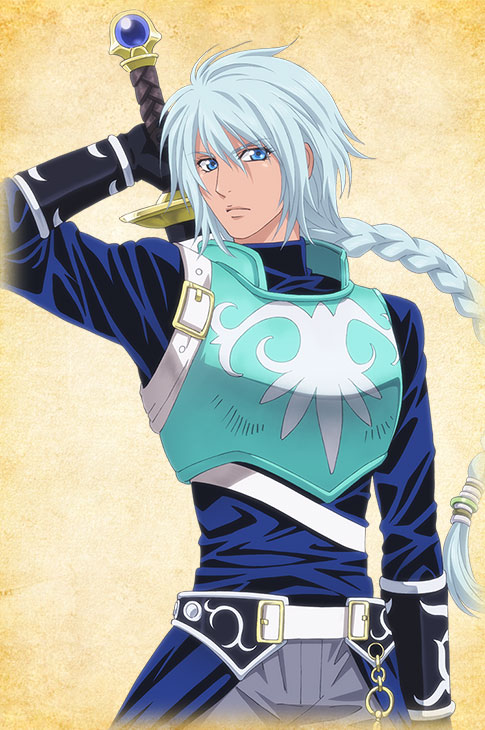 Veigue Lungberg
Veigue lost his parents at a young age, and was taken in by the family of his friend Claire, who he now regards as his sister. Though his quiet demeanor is often interpreted as coldness, he actually possesses a kind and passionate heart. Veigue would never hesitate to help those in need or right an injustice.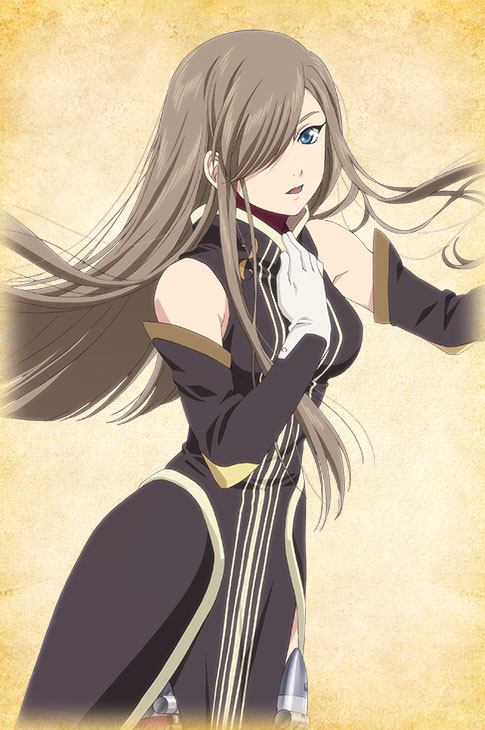 Tear Grants
Tear lost her parents when she was a baby, and was raised by an elder brother who has since disappeared. She resides in the capital city of Baticul, where she serves in the army and helps train Luke. Reticent and strictly self-controlled, she can come off as icy, but harbors a secret weakness for cute things.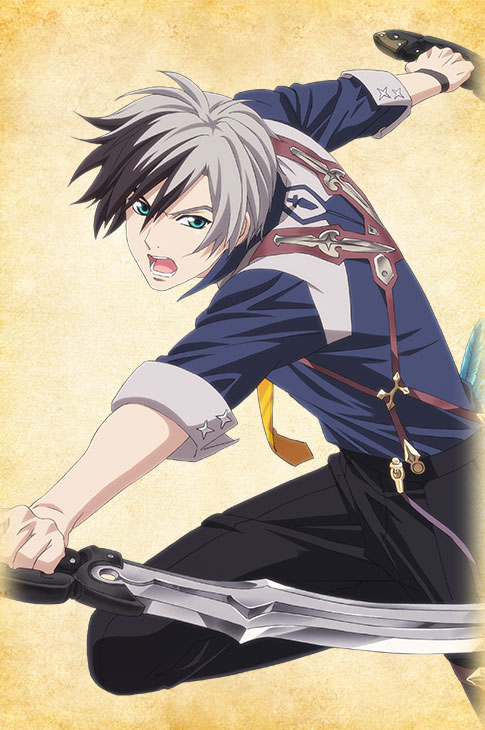 Ludger Kresnik
Ludger lives in the city of Inir with his elder brother Julius, his cat Rollo, and a freeloading girl named Elle. Kind and helpful, he does most of the housework and is a fantastic cook. In combat, he wields dual blades, guns, and a hammer, and can grow significantly stronger by activating his chromatus.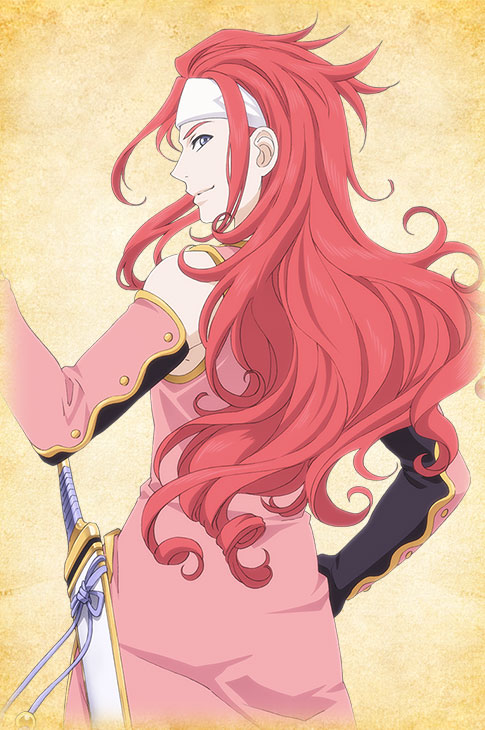 Zelos Wilder
Zelos comes from a noted family, and possesses the special powers of a "Chosen." He is handsome, but his flippant nature often repels the women he obsessively attempts to pick up. Despite this, he can exhibit a keen level of insight at times, and is a skilled swordsman with a strong command of various sword techniques.

Title

Tales of Asteria

Release Date

Available Now

Platform

iOS/Android

Languages

Japanese

Audio

Japanese